Sometimes, life can get BORING. This post will show you 50+ fun things to do with friends that you'll absolutely love to try.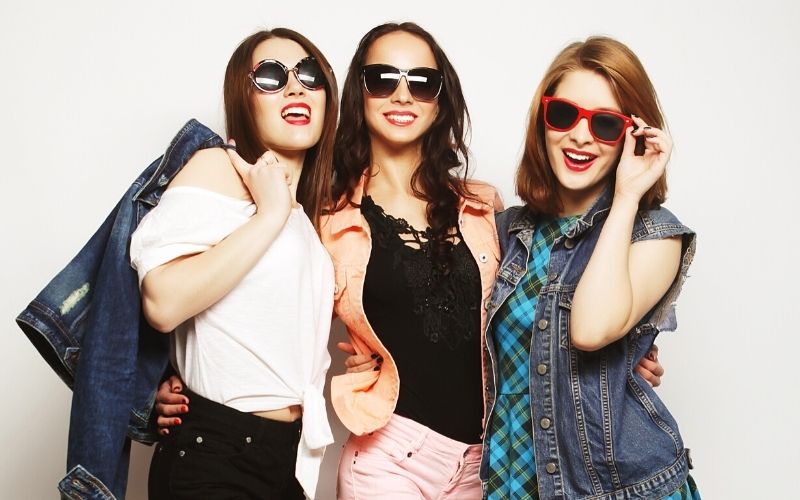 Ever had those moments where you look at your friends and say "what do you wanna do?" and they just "🤷🏻‍♀️" back at you?
Those moments where you just cannot for the life of you think about what to do. Sure, enjoying each other's company together just being on your phone sounds fun, but what if you want to do more?
What if you want to do some actual crazy and memorable things with your friends?
If you answered yes to that question, keep reading for 50+ fun things to do with friends outside, at home, online, or even in summer- we cover it all 😉.
Make sure to bookmark this page so you can refer to it any time of the year!
---
---
FUN THINGS TO DO WITH FRIENDS OUTSIDE
1. Go On A Shopping Spree
Let's start off with the basic one because who doesn't love shopping spree with the girls?! When it comes to fun things to do with friends, shopping is an activity you can't go wrong with!
Not only are you spending quality fun time together but also getting cute clothes for yourself that you'll wear later!
2. Bike Rides
Now, who can say no to bike rides? This is one of the best things to do with friends in summer without spending any $$.
Gather all your friends together and go for a bike ride around town- preferably during the time of sunset so you can take aesthetic pictures while also having fun 😉.
3. Plan A Picnic
If you have been catching up with social media lately, then you know planning a low-key picnic with friends is the RAGE in 2022.
A picnic day outside with friends is one of the great cheap activities you can plan on a budget and the time spent is always super fun and memorable!
If you're looking to plan a birthday picnic, check out 32 Insta-Worthy Birthday Picnic Ideas You'll Love To Enjoy With Friends. 😊
4. Grocery Haul
I don't know about you, but I'm a sucker for grocery haul with friends! It's just a completely different vibe that makes up for some of the best memories!
You can go to a grocery store with your friends at night, have tons of fun making jokes about the things there, and even give the best trolley rides to each other! 10/10 recommend this idea!
5. Ride Around Town
Car rides will be your next favorite thing to do with friends if you haven't already had the chance to enjoy this fun experience yet.
Roll down the windows, jam up to some good music, and take a ride around town during the sunset. You'll thank me later for this ;).
6. Go to a Beach
When it comes to things to do with friends in summer, you honestly can't say no to the beach!
You guys can go swimming together, spend time over there playing volleyball and even get some dinner on the way back.
7. Try Out New Things Together
Trying out things you haven't before with your friends is such a unique and crazy thing to do!
Gather all your friends and go for an extreme haul of trying all the weirdest foods, drinks, desserts, etc. and see how far someone holds up 😜.
8. Gas Station Photoshoot
One of the best and exciting photoshoots you can do with friends without hiring someone and paying dollars. Literally.
Gas station photoshoots have been super popular and makes up for some of the most memorable times with friends!
9. Go on A Road Trip With Friends
Going on a road trip with friends is something you need to try at least once in your life!
This doesn't have to be anywhere expensive tho! My friends and I usually plan for rides 1-2 hrs away from home and it's always super fun. You can take a drive down to a nice lake or just a fun restaurant outside of town!
10. Spend A Day at the Rooftop
The ✨vibes✨ in this photo makes me want to do this with my friends! Invite all your closet friends over and ask them to bring some pillows, blankets, snacks, and other things so you can have the wildest night on the rooftop!
You can even binge-watch your favorite tv shows or movies and come up with crazy photoshoot ideas together!
11. Have an Ultimate Drive Thru Spree
This is a super basic idea… BUT there are ways you can make this time spent worthwhile with your friends.
Like trying out weird Youtube Challenges all about drive-thru. I have tried some crazy ones with my friends and it is ALWAYS fun!
12. Go To A Carnival Together
It's summertime, no school, no college which means it's the perfect time for carnival!! Honestly tho, Idk how we would survive summer if there wasn't any carnival to attend lol.
Carnivals are the best- go with a friend who loves to try out every heart-pumping, scariest ride out there and you'll have memories for daysss!
RELATED: 35 Sweetest Birthday Gifts For Best Friends You'll Want To Keep
13. Bowling
I went bowling with my friends a few days ago so I can tell you that it was amazing and a time full of fun scoring goals together… and missing some hah!
Again, when the cost is split, this is one of the fun things to do with friends on a budget.
14. Roller Skating
Plug in your favorite song and go rollerskating with your loved ones. This is especially a MUST to try out in winter.
A bonus point (which makes the night) if you don't really know how to skate 🤣.
15. Dress Up In Teletubbies Costumes and Go Outside
If you are looking to go all out and try crazy things with friends, this should definitely be on your top list 😜.
We all watched them growing up so why not recreate this fun idea!
16. Get Your Nails Done
If you have a special occasion coming up (like graduation, prom, a party) or when you just want to try things together, getting your nails done with friends is the best option!
This is also one of the random yet fun things to do with friends when bored.
RELATED: Top 39 Of The Best 18th Birthday Ideas You'll Love To Try With Friends
17. Go For A Drive-In Movie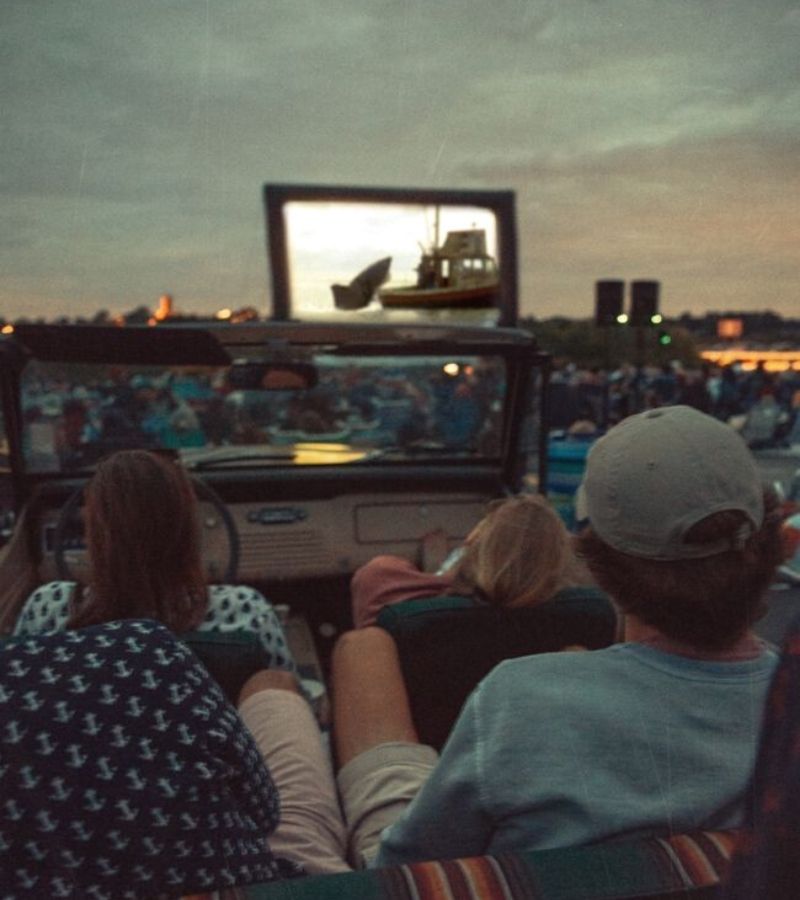 If you have a drive-in movie area in your town, you are SO lucky (I'm jealous haha)!
Seriously, grab this opportunity and call a few friends, get some snacks, drinks, and blankets, and go for a drive-thru movie. I cannot tell you how relaxing and memorable this simple time spent is!
18. Try Skateboarding Together
Literally everyone I know is trying out skateboarding this year so this is a perfect opportunity to spend time with your friends and try this activity with them!
19. Camping
Pick up a place somewhere great (preferably good view), few friends, snacks and whatnot because who doesn't love camping!
Pitch a campfire and scream your favorite songs on a guitar together, go crazy, and don't worry about anything, just have the best time of your life with friends this weekend!
20. Pool / Pool Party
Another fun thing to do with friends in summer is going to the pool or a pool party! People usually love to throw many pool parties in summer so make sure to go for one.
And of course, any party means free food and drinks 😉.
21. Carpool Karaoke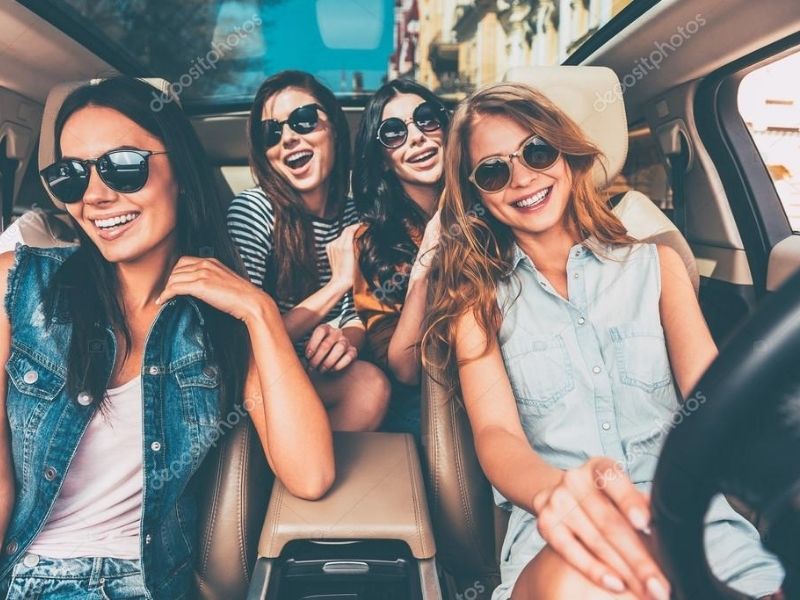 Let's admit it: we all have binge-watched Carpool Karaoke of celebrities with James and imagined ourselves there at least once 😜.
Why not bring this fun home with your friends! How fun would that be?! Jam up to your favorite songs and have the wildest drive out and about!
THINGS TO DO WITH FRIENDS AT HOME
1. Bake Something Together
This may not sound fun but I promise you, you will have the time of your life baking with friends.
Not knowing how to bake in the first place is what makes it even more special lol. Pull up a recipe from Pinterest or Youtube and get crazy whisking together!
RELATED : 7 Stupid Simple Things To Make With Oreos
2. Make TikTok Videos
Duh. Who doesn't have TikTok these days? Try out different funny challenges with friends or recreate some of the viral trends!
3. Give Each Other A Makeover
Giving each other a makeover sounds fun.. BUT this one comes with a twist! You have to work in pairs and the one doing the makeup has to be blindfolded, and the other one has to guide them!
I can already imagine my friends and I laughing 90% of the time and how horrible it would go the other 10% lol.
4. Paint Your Sneakers
Painting sneakers is a trend that is SUPER popular this year. And it's one of the fun activities you can do with friends this summer!
A pair of sneakers, close people, a paint set, and good music make up for the best time with friends!
5. Prank Call
Need I say more? 😜 I prank call with my friends all the time and we actually go for people we already know (somehow, changing the tone of your voice helps 🙃) and it's a dang good time spent that we know we'll be telling our kids someday! 10/10 recommend this!
6. Theme Party At Home
Theme parties bring out some of the funniest costumes out there, so obviously, this is one of the best things to do with friends at home!
Come up with a super unique costume idea and invite your friends over. If I were you, I would definitely give each one a different theme just to see who they show up as lol.
7. Play Video Games
Try playing a game you guys are worst at and see how fast you switch up on each other!
Me and my friends always play Fortnite and let me tell you: We. Are. Terrible. At. It. So it always ends up with us screaming at each other because none of us wants to admit who's the worst hahaha.
8. Watch Criminal Stuff Together
Be it a documentary, tv show, or youtube videos, criminal stuff really gets you mad serious about things.
This is one thing most people don't like to do alone, so watching it with friends makes it somewhat bearable and you also learn something new.
9. Karaoke Night
Karaoke night is one of the most memorable and exciting things you can do with friends. Jam up to your favorite songs (be it happy or sad) get into your feels and most importantly; make sure to record this moment!
You'll definitely crack up looking back at all of the videos!
10. The Ultimate Cereal Mix Up Challenge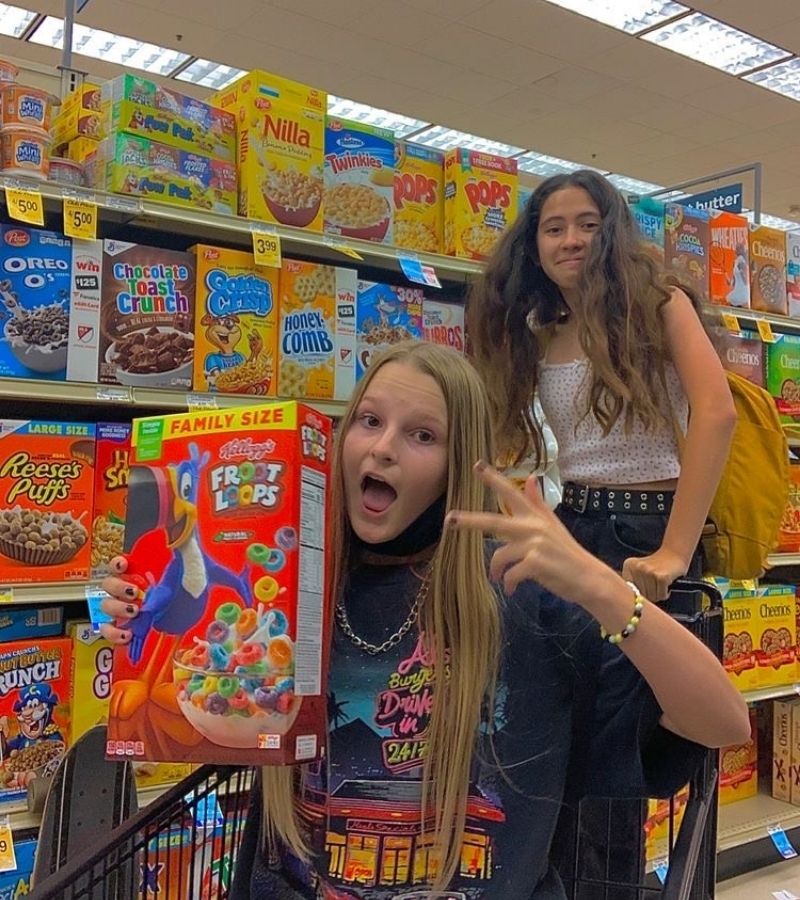 You can consider this as one of the weirdest, out of spiral things to do with friends at 2 AM. Mix up ALL the cereals together and create a funky mixture. This can make for some crazy times when all the girls are involved!
PS. 2 AM is also the best time to try out all the weirdest hacks on the internet 😉.
RELATED: Top 39 Of The Best 18th Birthday Ideas You'll Love To Try With Friends
11. Dress Up
Not the normal dress up you're thinking about. This one also has a twist… sneak into your parents room and dig into their closet for outfits.
Dress up like your mom and wear a wig or your dad and draw a mustache. Sounds super cliche, I know. But it's SO much fun when you're actually doing it with friends, so take pictures and videos, and laugh the hell out by creating awesome memories together!
You can even act out different people or your favorite movie/show characters 😉.
12. Spill The Tea
I meannn.. get your face masks on, a low movie in the background, a pair of blankets, spill it all and tell no other soul about it 🙂.
13. Netflix Party
If you are wondering what things to do with friends during covid when you can't meet up, host a Netflix party.
I did it with my friends last year during quarantine and, although we weren't there with each other, it actually felt like it. Host a Zoom Meeting and share screens to watch any movie or tv shows you enjoy together!
14. Bring Spa Home
Of course you can go for a spa day with your friends outside but money?? So why not bring spa at home!
Get some face masks, nail polish, and maybe even pizza and have the perfect girls night! Some of the best memories are made when you simply enjoy each other's company like this and you can even play games or watch something while doing so!
15. Binge Watch Your Favorites
We always have that one show or movie we just can't get enough of. So, call your friends over and have a marathon of all your favorite franchises on Netflix.
You can even go for a grocery store run for the snacks before to make the night more fun!
16. Card Game
For the Girls is a super popular game to play and has a great number of cards that will have you hooked for hours. Think Cards Against Humanity but for girls night!
If you and your friends are into playing card games, this will be one of your favorites to play.
Here are a few other fun card games you'll love to play with friends:
17. Play Games on Jackbox
This is another thing to do with friends online when you're stuck at home. Jackbox has tons of fun and engaging video games that you can play with friends by sharing your screen.
However, I should warn you, to play this game someone actually has to buy it. So splitting the cost between each other will cut it short.
BUT, I'm sure there are plenty of games you can find online that lets you play with friends for free without costing anything!
RANDOM THINGS TO DO WITH FRIENDS WHEN BORED
1. Create A Spotify Playlist
Who doesn't love Spotify? Get together with your friends and create tons of playlists together! One can be for your car rides, songs to listen to when you're happy or sad, or just anything.
This will allow you to create a special playlist just for you and the girls!
2. Take Tons of Pictures
This is IMPORTANT. Enjoying the moment is great but make sure to capture it so you can look back at all the fun times you spent together!
RELATED: 35 Sweetest Birthday Gifts For Best Friends They'll Obsess Over
3. Make Chunky Rings Together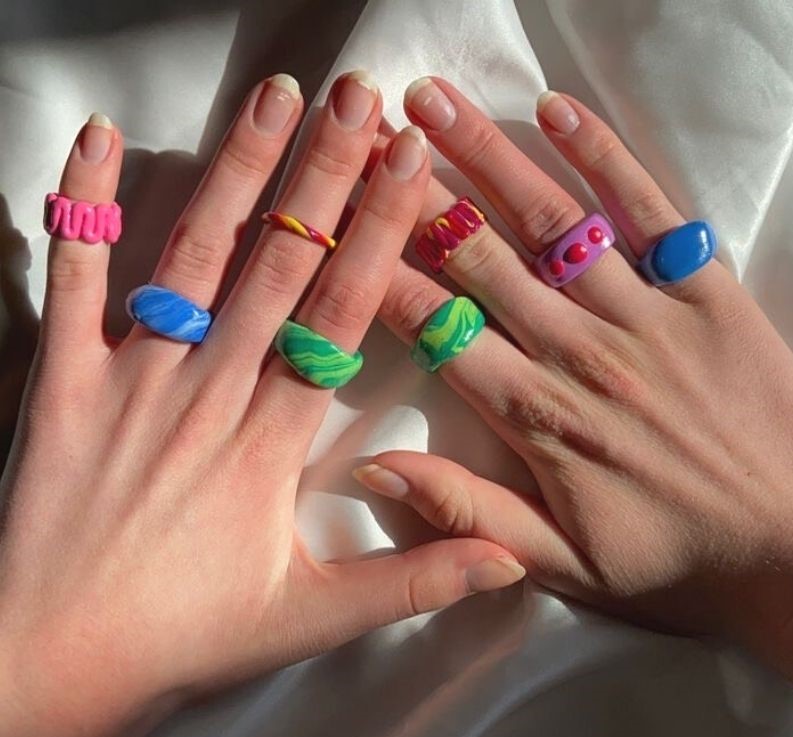 Chunky Rings are one of the cutest trends to come out of 2022! And the best part is that you can easily make these at home. So, of course, this is something you'll love to do with friends!
You'll need a few supplies like polymer clay, scissors, beads, etc. which you can easily find at the nearest store.
4. The Whisper Challenge
Another fun thing to do with friends is a Whisper Challenge. I'm sure you have watched Youtube videos where all the celebs are going mad crazy trying to figure out the words.
It is a 2 player game that requires one to wear headphones with extremely loud music and the other one has to make them guess a phrase. Super fun when you have a big sentence to crack 🤣.
5. Do Something Crazy Together
YOU ONLY LIVE ONCE. Step out of your comfort zone and go do something crazy with your friends!
From dyeing your hair to crashing a wedding, come up with the weirdest ideas you can think of!
6. Try a YouTube Challenge
Youtube is a gold mine for all the good stuff. Search for fun challenges to do with friends and you'll find tons of unique ones you can do for weeks and actually enjoy doing as well!
7. Make Popsicle Ice Cream Together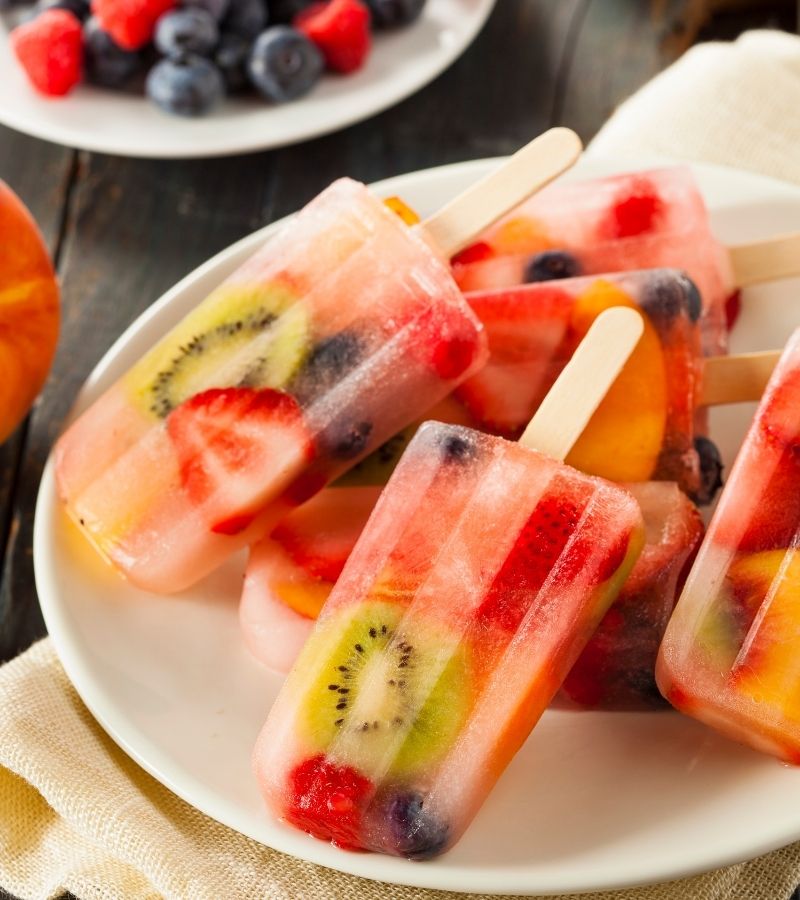 What's that one thing everyone craves during summer? Popsicles!
You would think making a popsicle is not an easy task but it's one of the recipes you can make in just a few seconds! (.. if you minus the freezing part)
There are tons of fun popsicle recipes out there to try out with friends. Check out these 40+ Homemade Popsicles Recipes that are easy to make.
8. Learn A New Thing Together
Whether it is a dance class, yoga or cooking class, or something totally out of the blue, try learning it with your friends.
This way, you will always remember them every time you're actually doing that activity. SOO worth it for the long run!
SUPPLIES TO MAKE THE MEMORIES COUNT
I decided to include some of the best things that you should definitely consider buying to make sure the time you're spending with each other is actually meaningful and memorable!
1. Polaroid / Disposable Camera
A polaroid is something you definitely need to capture all the fun memories with your friends. It's also good to look back at all of them from time to time to reminisce about the good old days!
I'm seeing these disposable cameras everywhere! The only way to get "vintage" pictures is through them so, of course, this is our next favorite thing to grab onto!
2. Matching Blanket Sweatshirt
How fun would this be?! A blanket sweatshirt set is another essential whether you're planning a girls night in or just going somewhere casual outside like a grocery store.
This one from Amazon is soo comfy and comes in many pretty colors so there's one for everyone!
3. Photo Book
I always religiously put all the polaroids I take with my friends in a book like this and I highly recommend you do the same!
To make it fun, you can invite your friends over and host a party where you can do this activity together. You know what I mean?! It'll be super fun because you'll get to remember all the crazy times together while assembling the photos.
Also, make sure to include a small note below every picture so you don't forget the context behind that picture!
RELATED: 35 Sweetest Birthday Gifts For Best Friends You'll Want To Keep
4. Bluetooth Speaker
Whether you are planning things to do with friends outside or at home, having a bluetooth is so convenient as it makes up half of the vibes.
Having a wireless portable bluetooth you can take anywhere is so much better than others and you'll have a blast playing the best songs with these and singing them out loud!
---
There were all the fun things to do with friends when you are bored.
Other Posts You May Like:
---