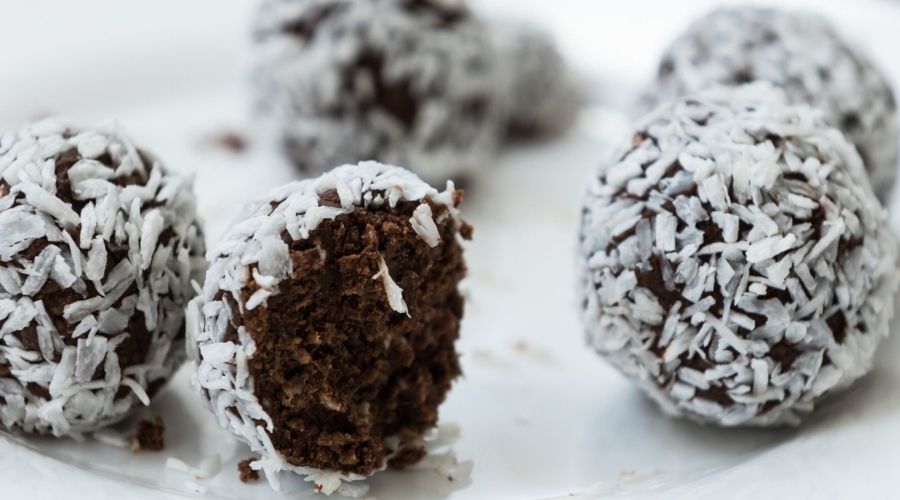 Want to know some easy recipes you can make with Oreos?
Oreos are loved by everyone. They are the best cookies out there which can be the tastiest snack to have while watching your favorite movie/tv show.
So, I decided to spice things up and include them in some simple recipes that you can easily make any time. These delicious recipes can be enjoyed at any time of day.
Keep reading because I am about to share some secret recipes you can make. So, if you have Oreos at home hop on, and let's start making some delicious things with them!
Pin this to come back to later.
7 Easy Things To Make With Oreo
1. Oreo Milkshake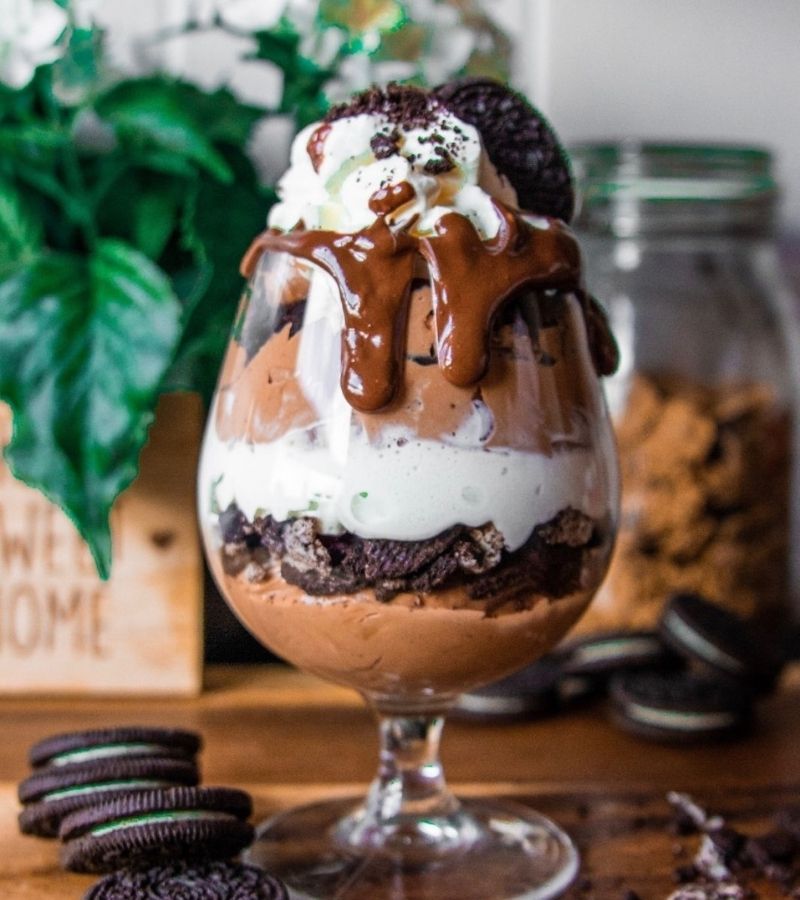 The easiest and quickest thing you can make. This can be taken as a treat for yourself after a long day of working/learning from home/work. A must-have if you still haven't tried it yet!
What you need:
Oreo – 10 Biscuits
Milk – 2 cups
Ice
Chocolate syrup – 1tsp (for decoration)
Recipe:
In a blender, add Oreos and blend until they are crushed. Next, add 2 cups of milk in the blender, 3 scoops of ice cream (if you have, else optional), and some chocolate syrup. Blend them all perfectly for about 2 minutes.
Add chocolate syrup to your glass and swirl it. Then add your milkshake and top it off with crushed Oreos or a scoop of ice cream.
And there it is! East-peasy recipe in under 5 minutes.
2. Oreo Mug Cake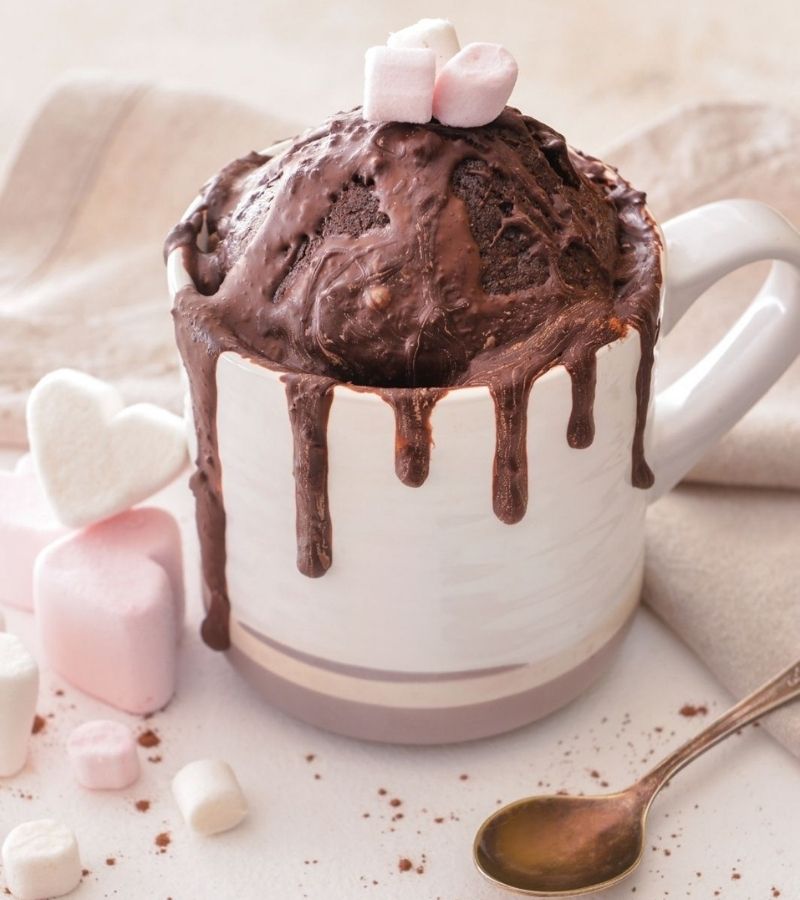 Craving a mug cake? Check out this best 2 ingredient recipe that you can make easily as it doesn't require much time and ingredients.
Moreover, this is possibly the fastest you can make something sweet to satisfy your cravings!
What you need:
Oreo – 4 Biscuits
Milk – 1 tbsp
Recipe:
Crush 4 Oreos in a cup and add 1tbs milk. Mix them properly. Add a chunk of chocolate in the middle (optional, but tastes soo much better!). Put it in the microwave for 1 minute and enjoy.
Wasn't that super-fast and super-doper easy?
3. Oreo Ice Cream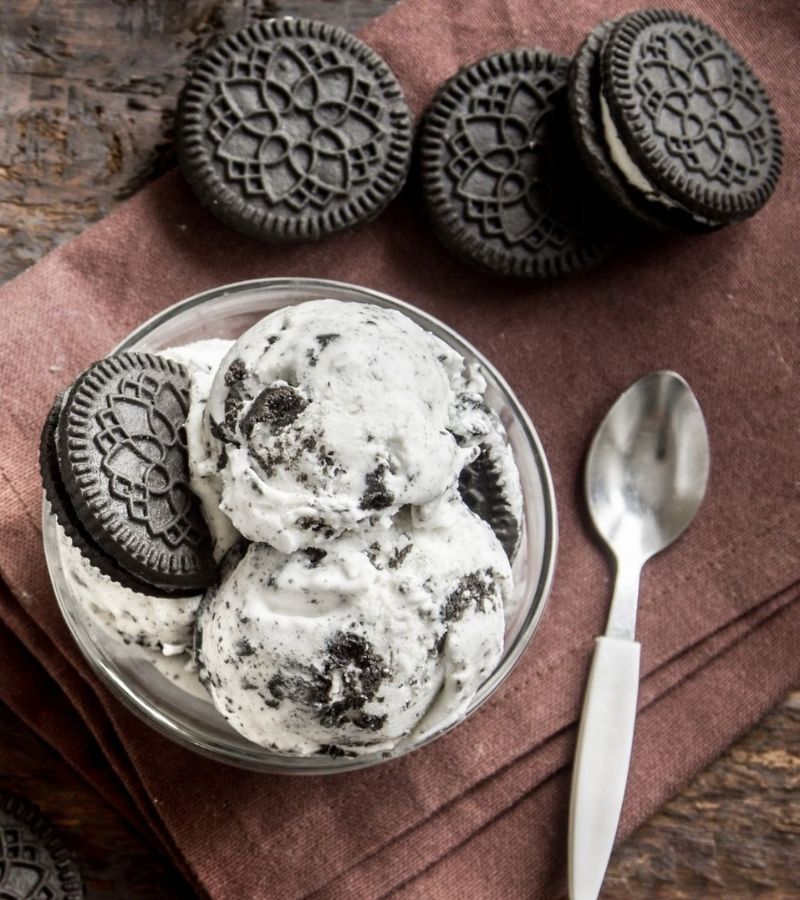 This is the best recipe similar to Oreo McFlurry. So, if you are craving one, my friend, I have just the recipe for you. 😉
What you need:
Oreo – 5-6 biscuits
Vanilla Ice cream – 3-4 scoops
Recipe:
Crush Oreos into fine pieces and set them aside. Add 3-4 cups of vanilla ice cream to another bowl. Then add the crushed Oreos accordingly and mix lightly until they are covered. Next, scoop the ice cream into separate bowl/glasses and serve.
Note: you can increase the quantity of both depending on how many people you are making for.
4. Oreo Balls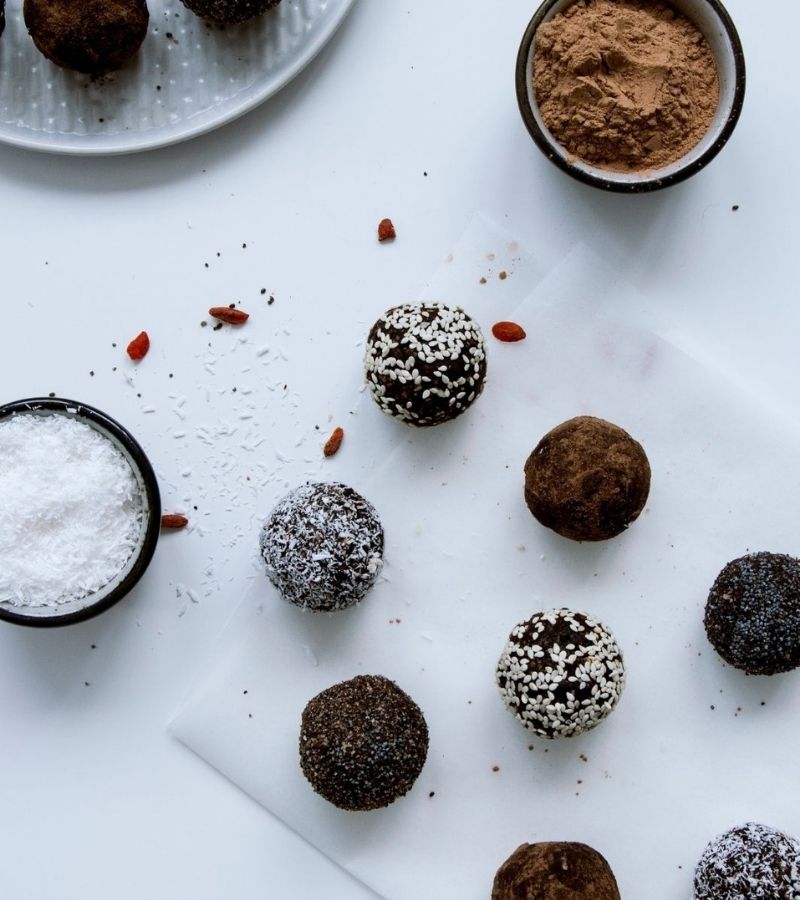 Another delicious recipe. Takes only about 5 minutes to make and tastes 10x better.
What you need:
Oreo – 10 Biscuits
Milk – 2tbsp
White/Dark Chocolate (any kind)
Recipe:
Crush your Oreos in a bowl. Next, add 2tbsp of milk and mix it until a dark color paste is formed. Then, make tiny balls out of the paste and place them on a separate plate. Melt the chocolate and dip the balls in them.
You can do the above process with both white and dark chocolate.
Then, add crushed Oreos on top and let it freeze for about 1-2 hours. And voila! Enjoy this quick recipe!
5. Oreo cupcake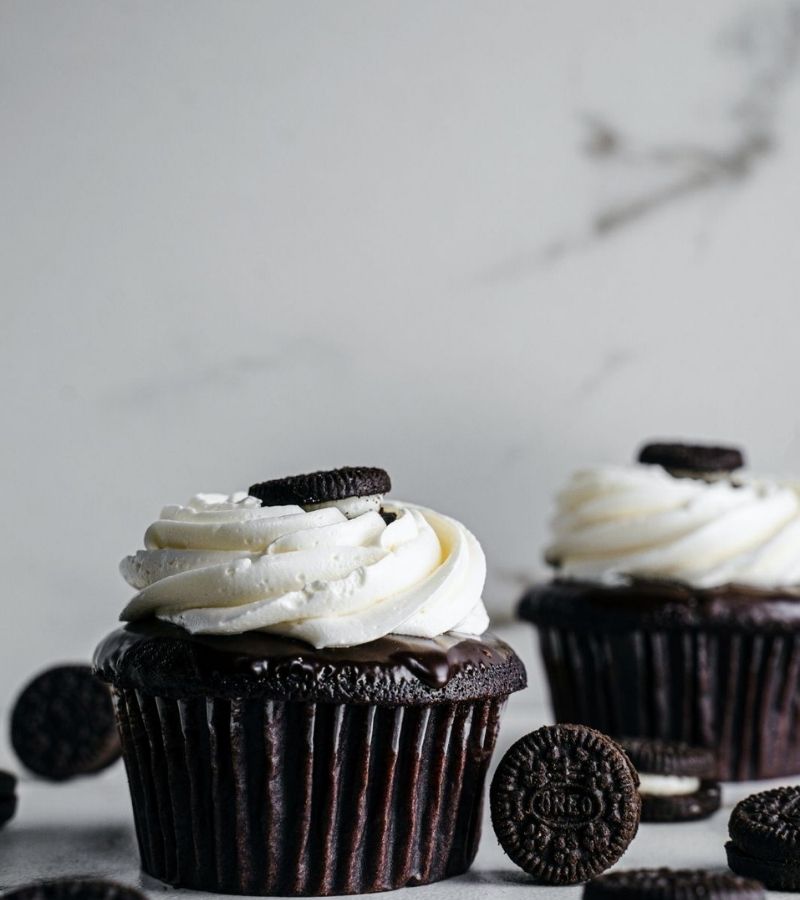 Don't they look heavenly? What if I told you that you can try them too?
These amazing Oreo cupcakes are to die for! They fill you up just right, plus, they are the perfect dessert to have after dinner.
What you need:
Oreo – 15 Biscuits
Milk – ½ cup
Baking Powder – ½ tsp
For frosting:
Butter – ½ cup
Powdered Sugar – 1 cup
Oreo Crumbs – ¼ cup
Recipe:
Take your Oreo biscuits and grind them then transfer them to a bowl. Add ½ cup of milk and mix well. Then, add 1 tsp of baking powder and mix until light batter is formed.
The batter is ready. Pour your batter into each cup and bake it in a preheated oven at 180°C for 20 minutes.
Or
Cook it on the pan for 15-20 minutes on low flame.
For frosting:
Whisk ½ cup butter in a bowl. Then add 1 cup of powdered sugar and whisk. Lastly, add ¼ cup of Oreo crumbs and mix until paste is ready.
Top your Oreo cupcake with this frosting and add an Oreo biscuit. Enjoy your evening with these delicious cupcakes!
6. Oreo Mousse
This three-layer oreo mouse might just be what you really need to try. Allow this delicious dessert to fulfill your late-night cravings!
What you need:
Oreo – 5-6 biscuits
Butter – 1 tbsp
Whipping Cream – ½ Cup
Dark chocolate – ¼ Cup
Milk – 2 tbsp
Recipe:
Crush 5-6 Oreo biscuits and transfer them to a bowl. Add 1 tbsp of melted butter and mix well. Set aside.
Add whipping cream in a bowl and whisk until a paste is formed. Next, add 2 tbsp of crushed Oreo and combine well. Set aside.
In a double boiler, add dark chocolate with 2 tbsp of milk and mix until melted. Allow it to cool.
In a glass, add 2 tbsp of crushed Oreo evenly as a bottom layer and refrigerate it for 10 minutes. Then, add whipping cream as the second layer and melted chocolate as the third layer. Lastly, refrigerate for 5 minutes.
Enjoy it with your family and friends!
7. Oreo Cheesecake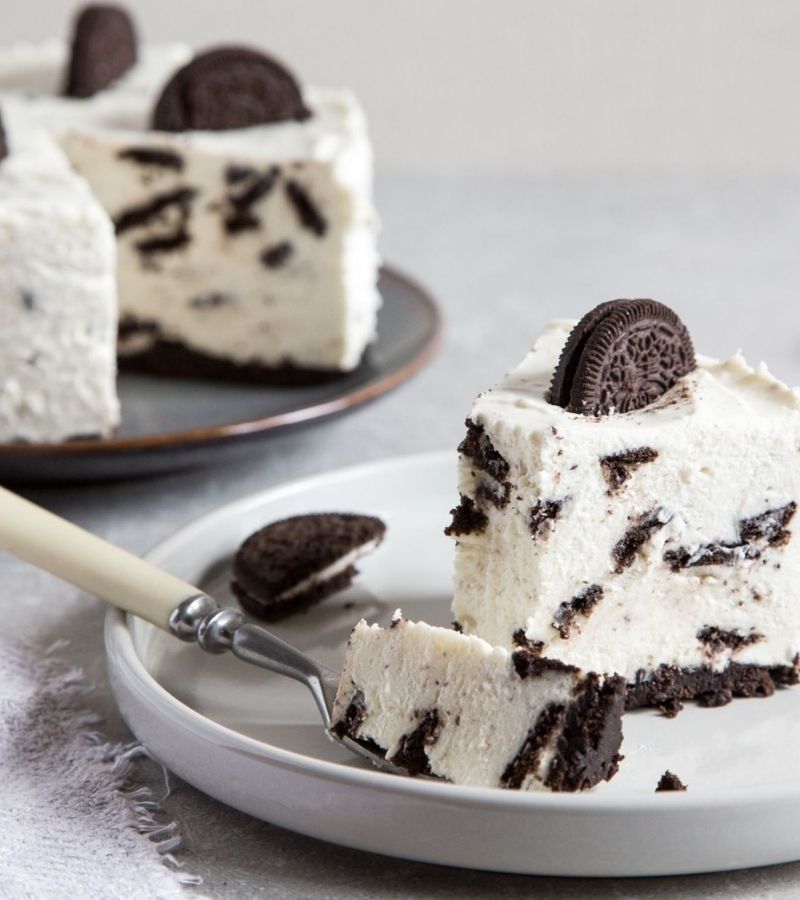 You have to try this mouth-watering recipe! Oreo cheesecake can be enjoyed as a dessert when you have family and friends over. Easy to make and guaranteed to make you come back for more.
What you need:
Oreo – 24 biscuits
Butter – 4 tbsp
Cheese Cream – 200 grams
Heavy Cream – 200 grams
Vanilla Essence – ½ tsp
Sugar – ¼ cup
Recipe:
Crush Oreo biscuits and add them to a bowl. Next, add 4 tbsp of melted butter and mix well. In a tray add Oreo crumbs evenly as a bottom layer. Refrigerate for 10 minutes.
Next, whisk 200 grams of cheese cream until smooth. Add 200 grams of heavy cream, ½ tsp of vanilla essence, ¼ cup of sugar, and whisk well. Then, add Oreo pieces and mix gently.
Pour the cream into the tray and spread it evenly. Top it with Oreo pieces and let it freeze for 3-4 hours.
---
Liked these recipe? Share it with everyone you know so they can enjoy them also!