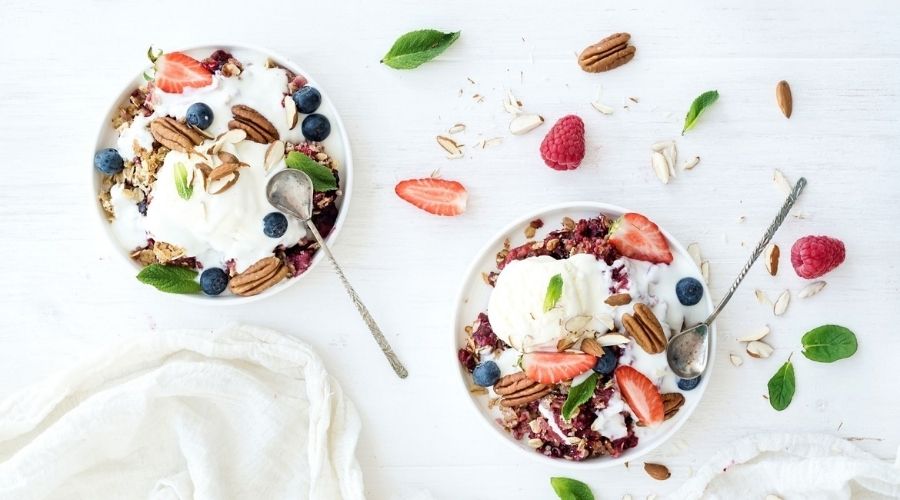 If you are looking for healthy breakfast ideas that will help boost your energy then you have come to the right place.
It is vital to have breakfast to help you stay productive for the rest of the day. When you wake up, your blood sugar level (which helps to make your muscle and brain work) is relatively low. Breakfast helps refill that.
But what if you don't have that much time in the morning to make a whole breakfast?
No worries, In this post I'll be sharing 13 healthy and delicious breakfast ideas that you can make in just a few minutes!
Let's first look at the importance of having breakfast.
Benefits of Eating Healthy Breakfast
Balances blood sugar level
Kick starts your metabolism
Boosts energy level
Stimulates the brain
Improves ability to concentrate
Help with better weight management
Reduces the risk of type 2 diabetes
Prevents heart disease
13 Healthy Breakfast Ideas
To help you achieve the healthy nutrients in your first meal of the day, below are listed breakfast ideas that you can enjoy.
1. Smoothie Bowls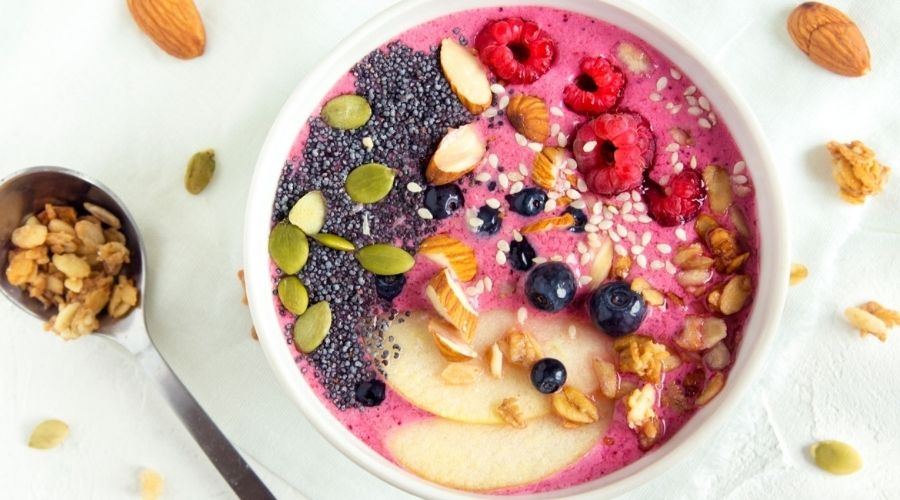 Don't these look delicious? Well, they taste even better! Smoothie bowls are the best healthy breakfast. They are a good source of fiber, protein, fats, and carbohydrates to start your day with.
Also, they are super easy to make. Just make them the night before and place them in the fridge for a refreshing meal in the morning.
2. Avocado on toast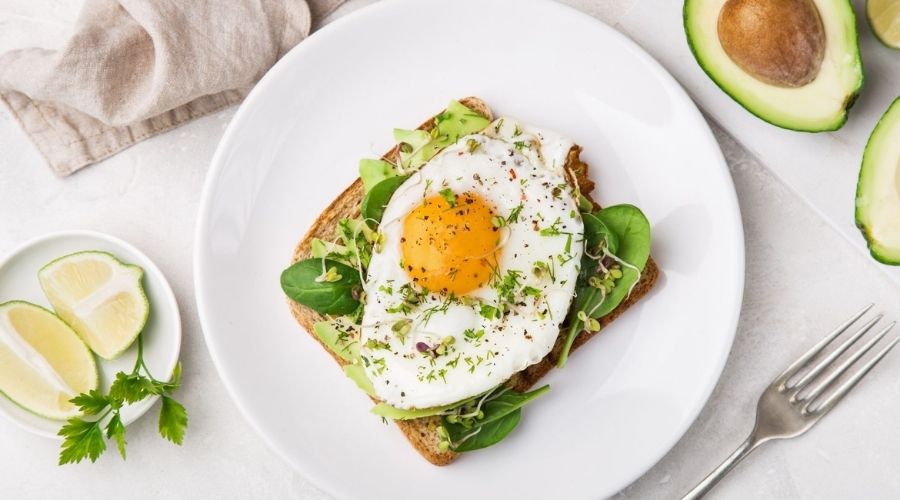 A very popular breakfast idea. Avocados are highly nutritious fruit and they are added to various dishes because of their good flavor.
They are rich in fiber which is an important nutrient to reduce the risk of heart disease, stroke, type 2 disease, and cancer.
So, grab a toast, place avocado on it (with egg if you want), and enjoy!
3. Oatmeal with fruit & nuts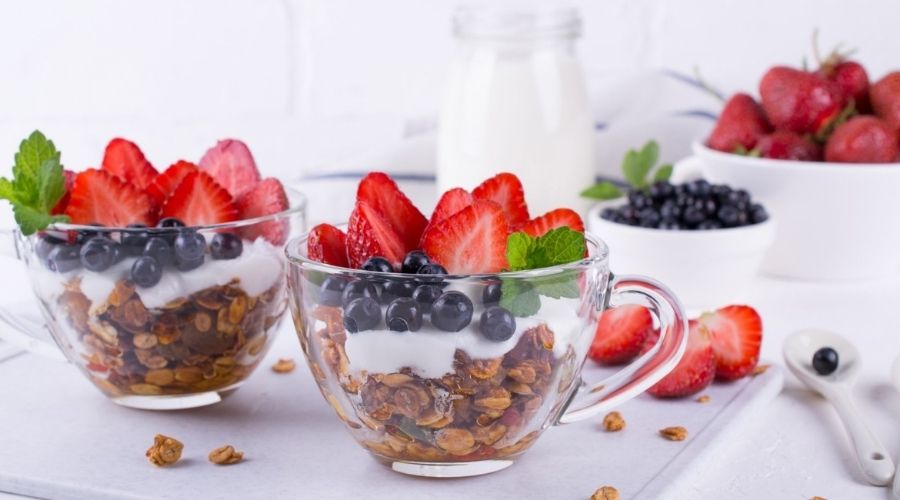 They are gluten-free whole grain and a great source of important vitamins.
Studies show that oats and oatmeal have many health benefits. These include weight loss, lower blood sugar levels, and a reduced risk of heart disease.
One should have oatmeal paired with fruits/nuts every day for healthy growth.
4. Greek Yoghurt with granola/fruits/nuts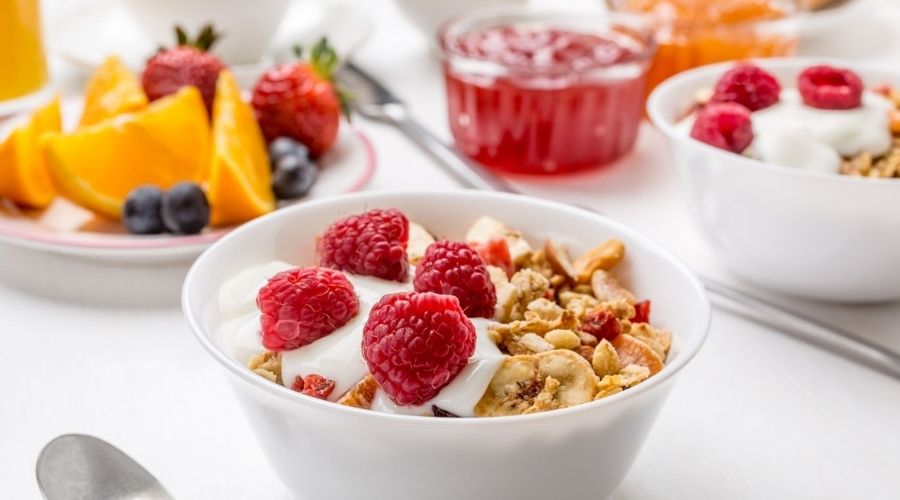 If you haven't tried this yet then you are missing out on the tastiest healthy breakfast! It contains many calcium, protein, vitamins, and minerals.
Although Granola can often be high in sugar, adding Greek yogurt and fresh fruits can help create a more balanced breakfast and a perfect start for your day!
5. Fruit Salad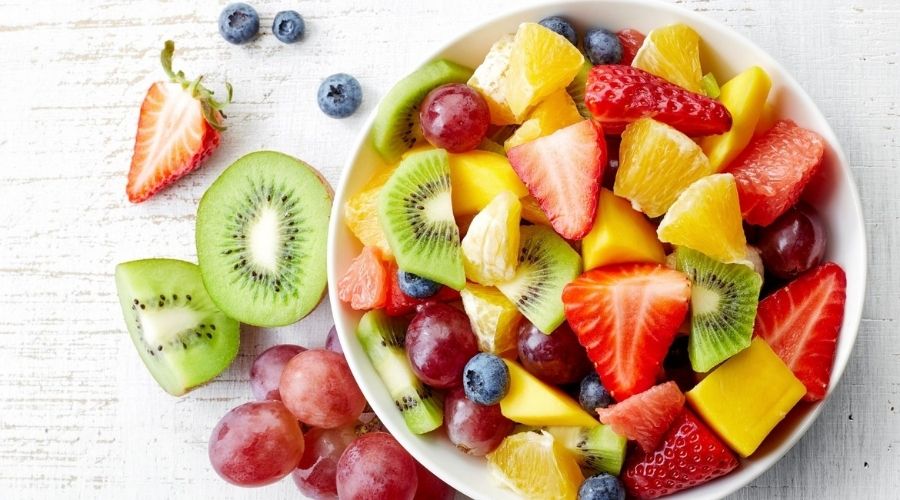 All types of fruit contain vitamins, potassium, and fiber, which contribute a major part in improving your health. Such as, boost your mood and productivity, improve digestion, and even help with weight loss.
It is essential to have at least ONE fruit in your diet daily and this salad will help you achieve that!
6. Cheerios with banana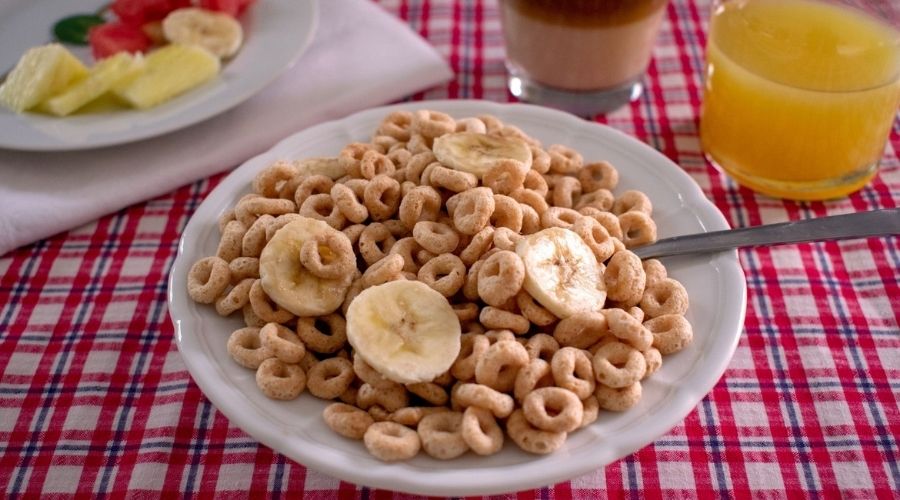 Cheerios with bananas are the best and delicious combo to have as breakfast.
They are low in calories and fat. Moreover, they boost several nutrients people don't get enough of. And this can also be packed as a go-to container for kids!
7. Muffins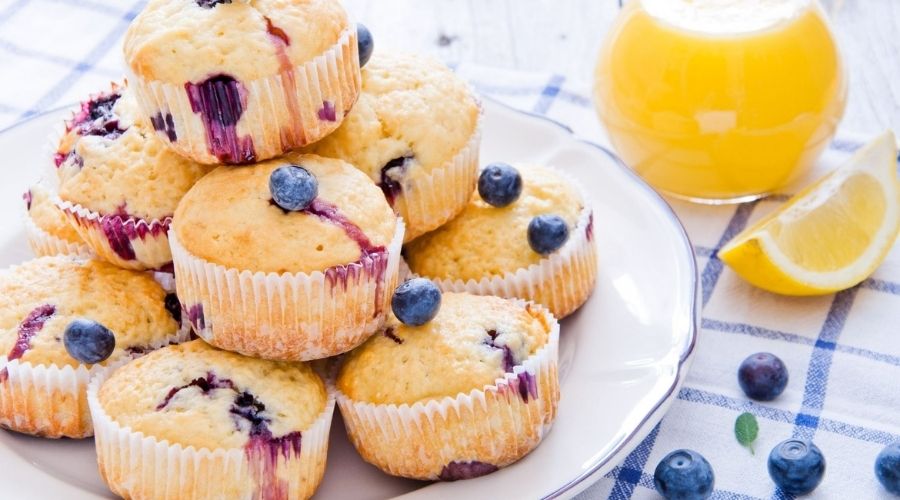 Yes! That's right, you can absolutely have muffins for breakfast. They are considered a healthy option if you make them at home.
Look for ingredients rich in protein (like a whole egg) and fiber (like oats) and you'll be good to go.
8. Toast with peanut butter and fruit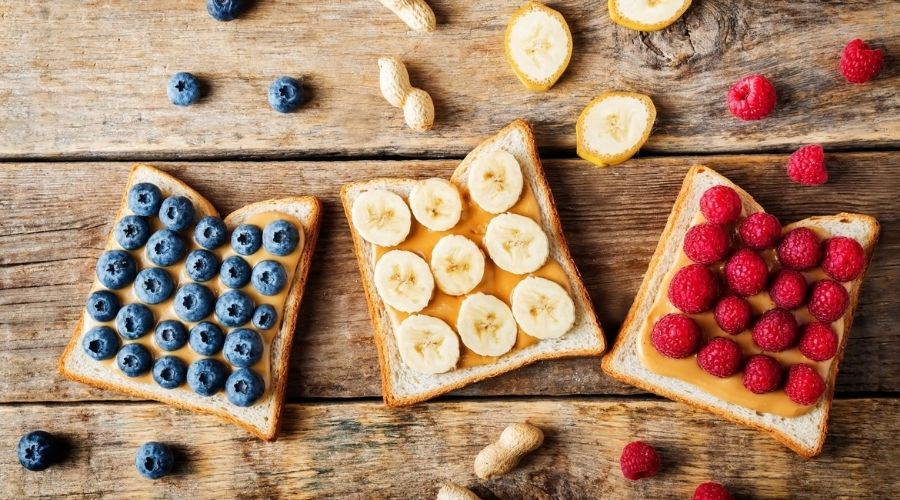 Not only does peanut butter toast with fruits help fuel your body with healthy doses of protein and fiber, but it also contributes as a major weight loss snack!
Peanut butter alone has the majority of its own health benefits like; boosting heart health, weight loss, managing blood sugar levels, and more.
Related: 9 Healthy Snacks To Munch Guilt-Free On a Diet
9. Banana Oat Pancakes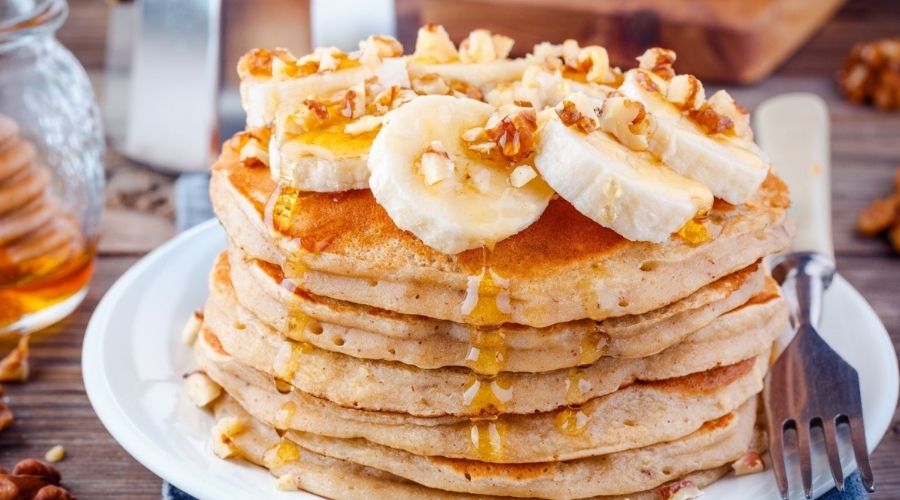 Who doesn't love pancakes in the morning? How about making them healthy by adding fruits?
These banana pancakes are a good source of protein to add to your breakfast. It is important to consume protein in the morning in order to let our body stay healthy and work as it should.
10. Protein bar with fruit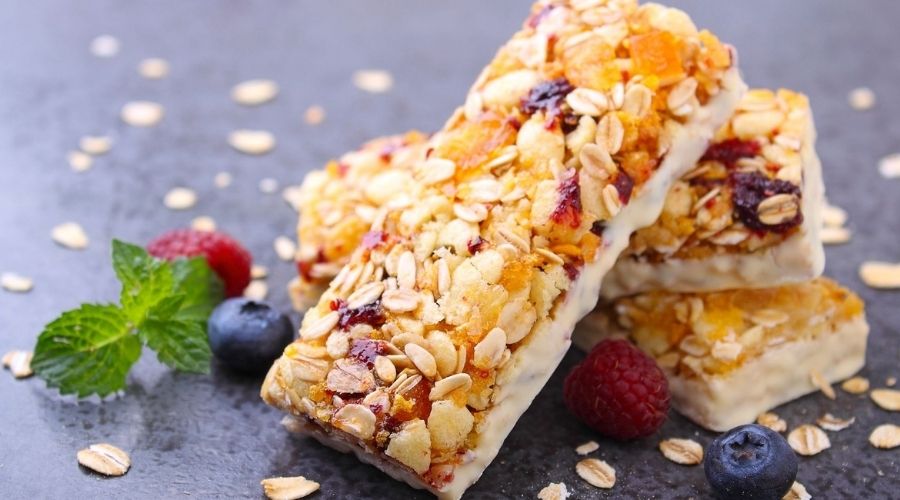 Protein bars are convenient ways to add carbs, protein, vitamins, and minerals to your diet. They are also known for aiding weight loss and maintain a healthy lifestyle. Plus, you can have them as your go-to snack option.
11. Healthy Breakfast Sandwich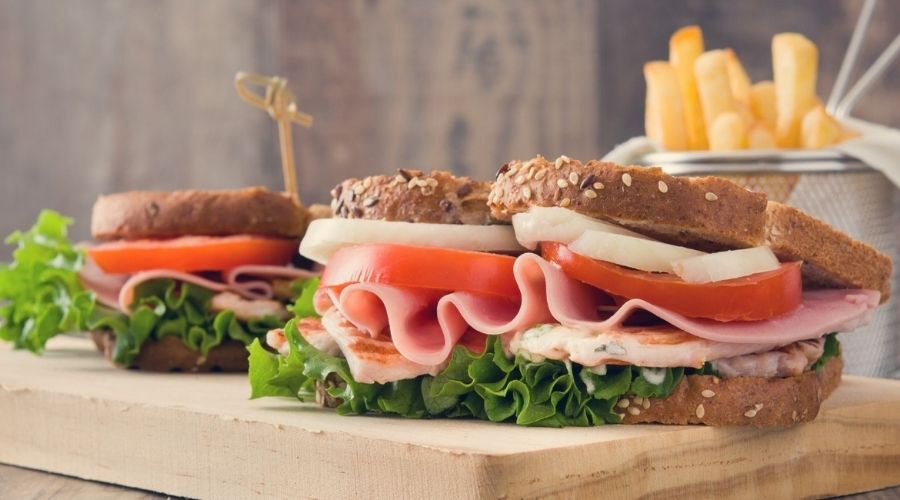 A healthy breakfast sandwich can provide you with muscle-building protein, carbohydrates, and filling energy. Just what you need to kick start your morning!
A healthy breakfast sandwich can be anything with eggs, salmon, veggie, etc.
12. Banana with Peanut Butter and Fruit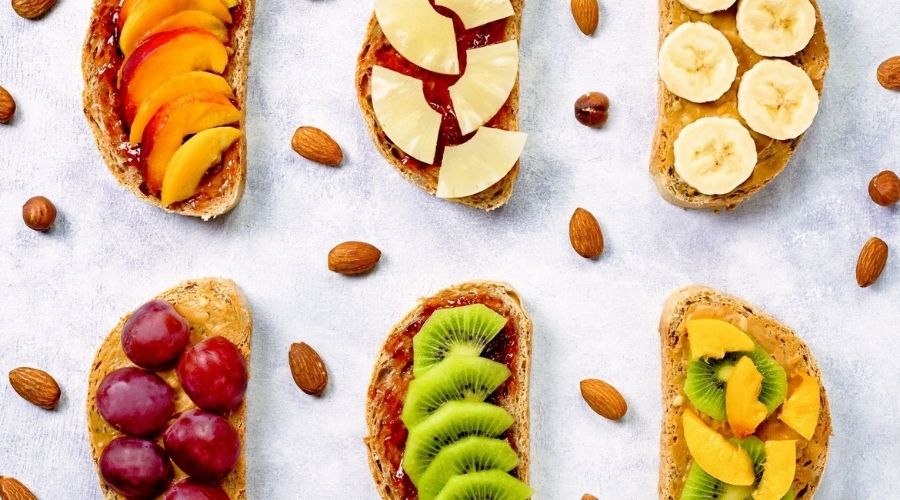 Peanut butter and banana are the best combinations! Bananas are a good source of fiber, which will give you a quick energy spike.
Pairing peanut butter with any fruit can help curb your appetite throughout the rest of the day.
13. Smoothies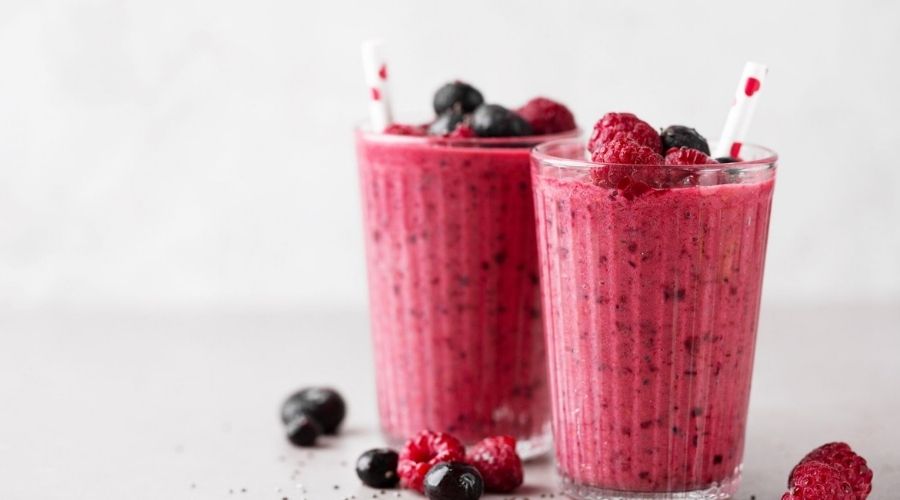 Smoothies can be the best way to get nutrients in your body to help you stay full for a long time.
Healthy breakfast smoothies can be quick and easy to make. Not to forget, they are super delicious as well!
Click here for 7 healthy and tasty smoothie recipes to start your day with.
---
Liked this post? Share it with others!