This post shows you the best free college wall art printables that are cute, trendy and so worth it for your room!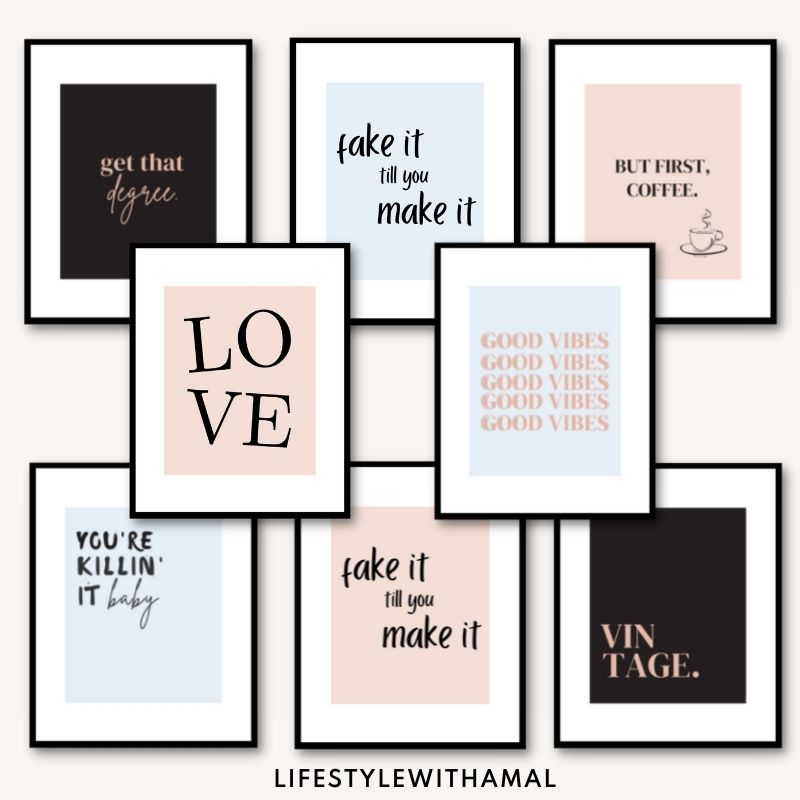 If you have been catching up with me lately, you know how important wall decor is to me 😜. Especially college rooms that have walls that look like they were built in ancient times…
So, to fill up those horror walls and do us some justice, I decided to create few cute printables that would transform any room into a gold mine of the perfect pinterest profile! I mean, how cute are these?!
If you want to spice up that one blank space of your college room (I know you do ;)) then you need to see all these amazing printables!
FREE COLLEGE WALL ART PRINTABLES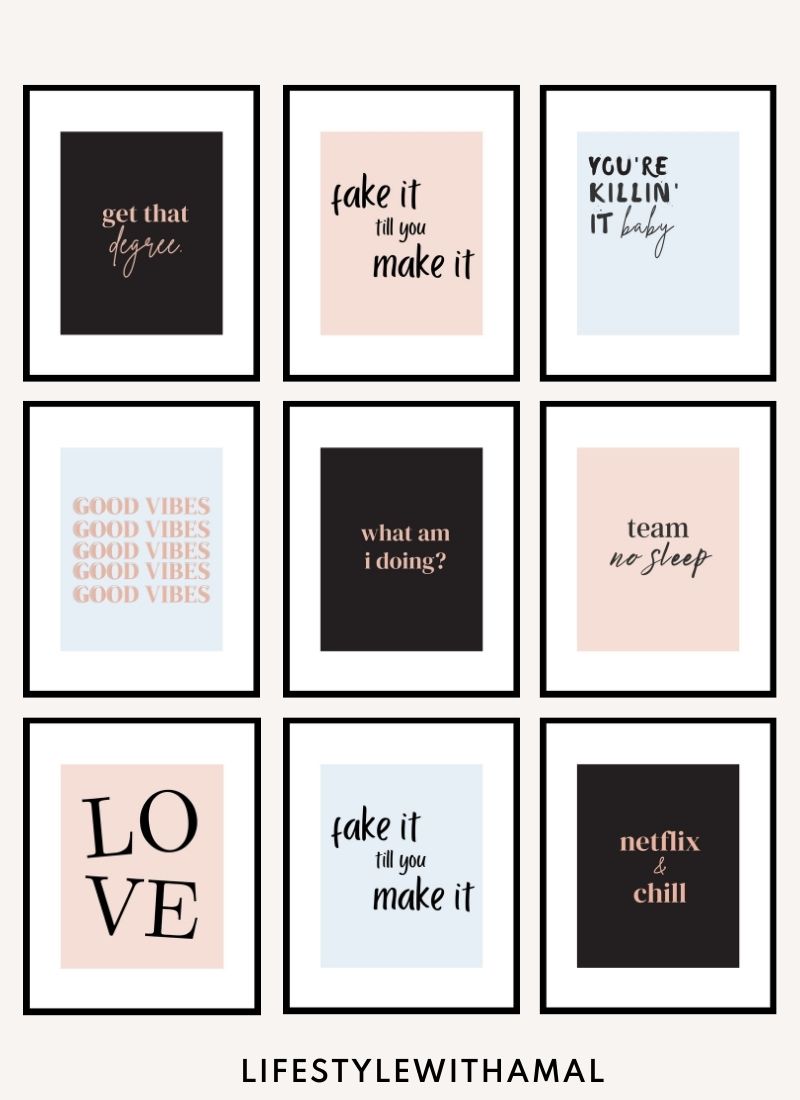 I decided to stick with cute yet minimal warm tone colors for these printables. I love simple decor for wall art because I want the main focus to be other things like; photo collage, polaroids, etc. that are already on the wall.
These are perfect enough to make a statement while not being too much in the eyes (hope that made sense).
Let's take a brief look at these printables: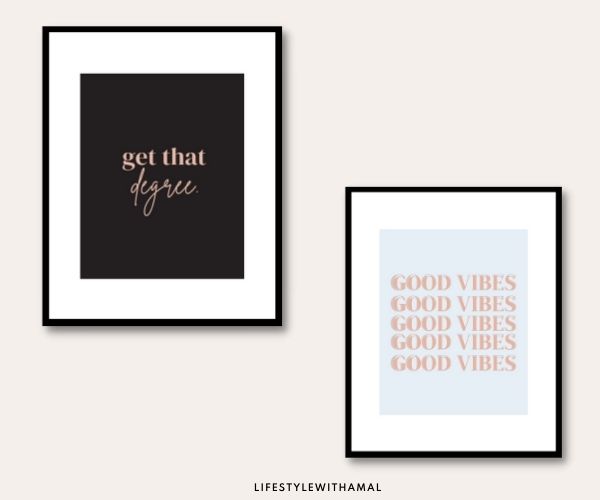 These printables would look stunning in any dorm room or even your college apartment! Plus, I wanted to include some fun print designs that we all students can relate to (more below 😜). Don't they look amazing?!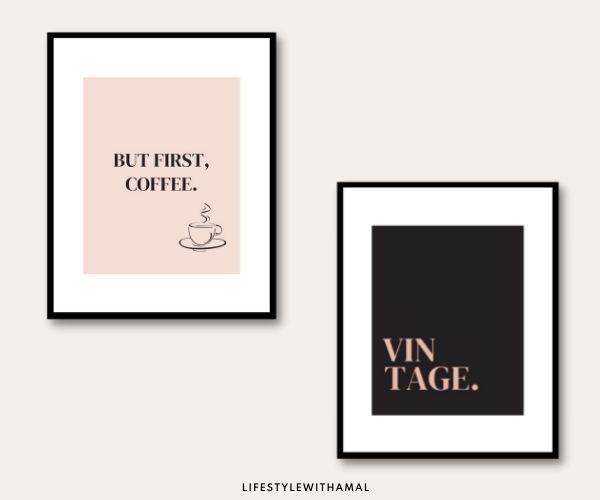 I love how you can play around with these printables and do so many things with it.
Like make a whole gallery wall with just these printables, hang them near your priced winning award, your best certificates (you know, the basics).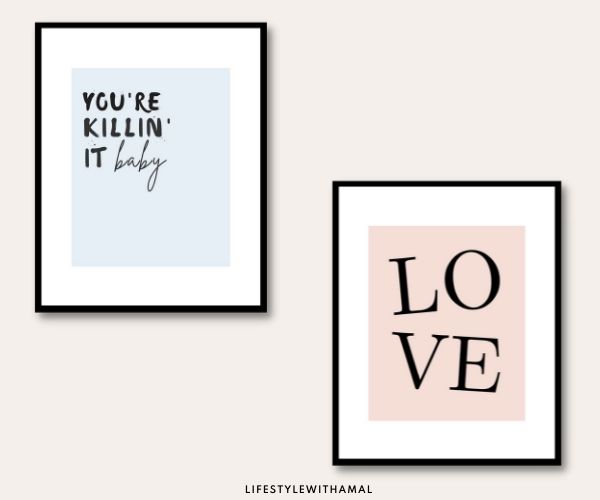 Wanna know the best part? They are all free!!
All you need is a cute frame to put them in and you're good to go!
Another great thing I love about this is that you don't have to go all out and spend tons on simple wall arts. This is a super inexpensive option that will uplift any wall you decorate them with!
Here's how to download them:
There are two PDF files sizes that lead to these printables:
I have seen most people use 8×10 measurements for their wall art (and that's what I use for mine) but if 5×7 is your preference then I have included them too!
You can click on the links above and you would be able to get instant downloads.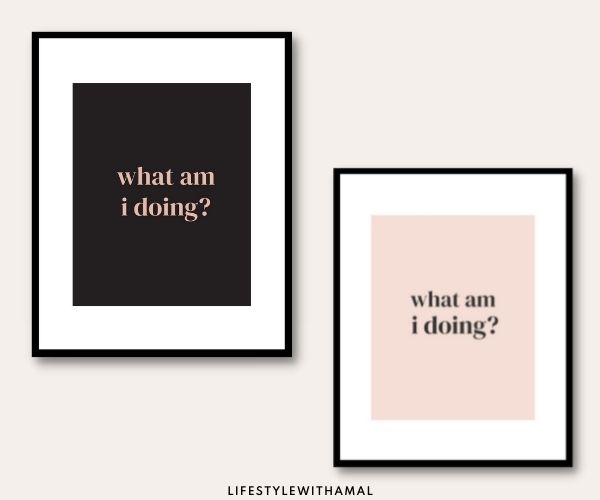 When I said relatable, I meant it. 😉
Ps. on a serious note: does anyone have any clue of what we are doing?
Click below to download:
This is my favorite quote that I implement all throughout my college frustration hahaha. This would give the classy look to my college bedroom, soo excited to hang it up!
Click below to download: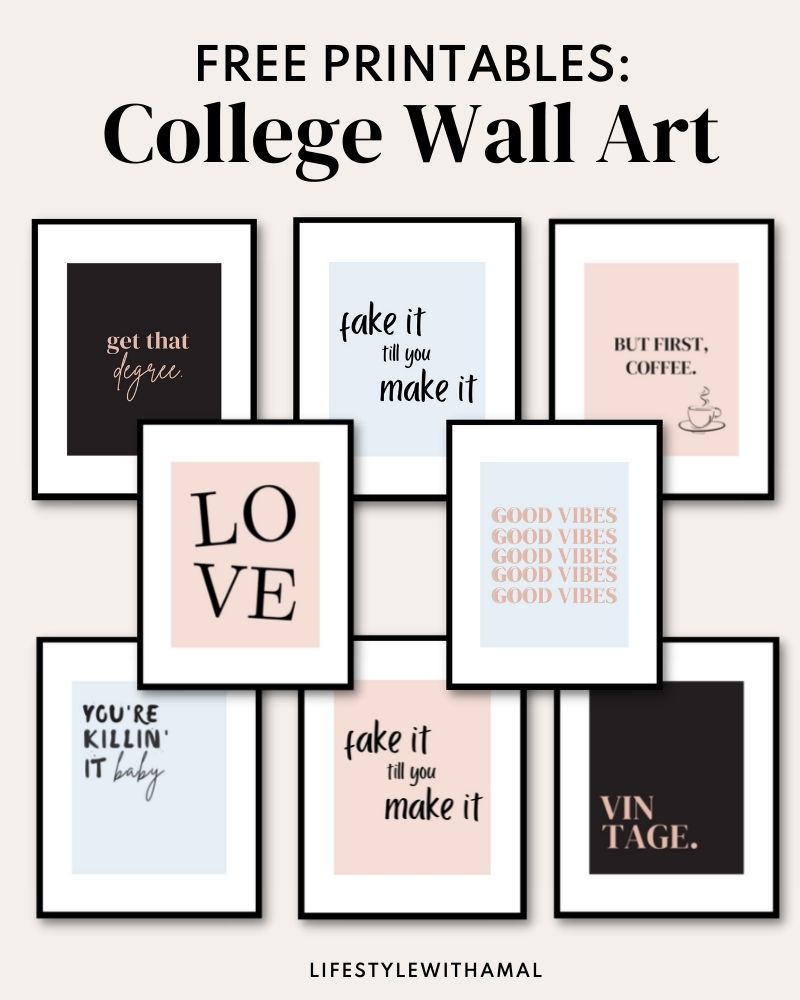 You will surely love these! Happy decorating!
1. UGG Fluff Yeah Slides
Coming on number 1 we have these UGG slides that literally carried 2021. They super comfortable and will make you feel like you're walking on Cloud 9!
I want one soo bad, it's on my Christmas list this year! I'm telling you, your feet will literally thank you for this purchase
---
This post was all about free college wall art printables.
Other Posts You May Like:
---