The *absolute* best comfy slippers of 2022 that will bring you the next level of comfort you truly deserve.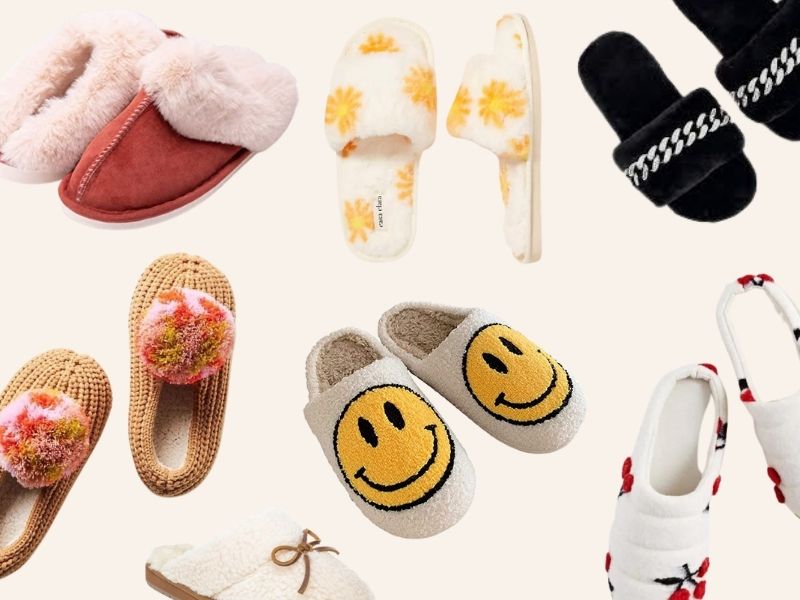 Since our lives have basically come to a point where owning a pair of comfy house slippers is given more importance than the new Nike Air Force, it's necessary we do it right. And to help you pick the right choice, I have searched the market for the best of the best cozy slippers that will give you the cloud-like feeling – but in ✨style✨.
Below, you'll find all kinds of fluffy slippers that are like a luxury for your feet both indoors and outdoors. I'm telling you, your feet will literally thank you for this purchase.
Oh, and if you are looking to give the gift of cozy this holiday season, these comfy slippers are one-of-a-kind and will get used 100% of the time. You just can't go wrong with them!
BEST COMFY SLIPPERS 2021
1. UGG Fluff Yeah Slides
Coming on number 1 we have the prettiest pair of Ugg slippers that literally carried 2021. These are every celebrity's favorite slides right now and I can just tell from the picture exactly why!
They are everything you can ask for in comfy slippers: soft, fluffy, and super comfortable. This is a purchase you absolutely will not regret!
2. Cherry Mule Slipper
These slippers are soo cutee!! There's no harm in finding comfort in a pair as adorable as this! These are strapless and easy to put on, so you can definitely wear these for a casual walk outside as well.
I'm honestly obsessed with the trendy cherry print. Definitely my favorite cozy slippers on this list!
3. Retro Blossom Slippers
These retro faux-fur slippers are giving me all the good happy vibes! I can totally see myself buying a pair of these for summertime but these would be perfect for lounging around during the holiday too! 
The design is adorable and I'm loving the cute retro look. Wouldn't it be perfect for gift-giving that one joyful person you know?!
4. Classic Lined Slippers
Everyone deserves to go through the Crocs phrase at least once in their life. Lucky for us, they are super trendy and people are obsessed with the next level of comfort they bring!
There are a ton of trendy colors available, you could get one in your favorite and you'll absolutely love to wear them at home and even outside!
5. Smoko Heated Slipper
Okay, I'm convinced these are the cutest pair of slippers to ever exist! I mean, look how cute they are!! If you are someone who always has cold feet, these slippers come with a built-in heater to keep your feet warm 24/7!
The reviewers rave about the softness of these slippers and how insanely comfy they are, I might just go ahead and buy one for myself too!
6. Verloop Pommed Slippers
I'm honestly so obsessed with pommed slippers lately, they are so cute and fun looking! I have seen a ton of these and some reviewers say they are the "warmest and softest slippers they've ever had", which says a lot!
They seriously look like the best comfy house slippers you can slip on and curl on the sofa with while reading your favorite book or binging a show. What a vibe!
7. Gimme Slippers With Chain
These slippers scream luxury to me and I'm here for it! I think the silver chains give them the perfect combination of comfy yet stylish.
For the price they come for, they are super comfortable, and the quality is pretty good too. Treat your feet to a little luxury with these super sleek slip-ons for around the house!
8. Smiley Face Slippers
Leave it to TikTok to tell you about the most fashionable, retro-style slippers. After these smiley-face slippers went viral on the app, they quickly became everyone's #1 favorite!
These cuties are high-quality and feel incredibly comfortable. Plus, they make a pretty great gift option too, just saying if your fav TikToker is secretly dreaming about them. 😉
RELATED POSTS: 50+ Insane Trendy Gifts Under $50 You'll Want To Add To Your Cart Right Away
9. Warmies Slippers
Okay, these fluffy slippers from Amazon are soo good! Pop these babies into the microwave for the ultimate self-care moment at home.
You'll love these slippers because they will keep your feet warm and comfortable while also releasing a relaxing lavender scent! You just can't go wrong with these!
10. Mini Daisy Slippers
You can always count on Etsy to come through with the best comfy slippers! These mini daisy house slippers are lightweight and feel so soft around the skin.
You can wear them to work, home, and pretty much anywhere you like. If yellow is not your color, don't worry, these beauties are available in four pretty colors that you can choose from! I would be SO stocked to own a pair!
11. Women's Wool Fur Slippers
If you are looking for simple house slippers that will make your tiles feel like you are walking on a cloud every time, these fluffy slippers are everything you need.
The classic wool fur style is breathable and adaptable so rest assured, you will be comfortable in them 24/7. It's like feeling luxurious and fancy in the simplest way possible!
12. Suede Fur Lined Slippers
Fans of Uggs slippers, listen up! If you are contemplating buying another pair of Uggs but can't seem to fathom the $$, these faux fur slippers will give you the same exact feel – but for a third of the price!
They're super stylish, comfy-looking slippers, and will add the perfect touch to all your loungewear looks.
13. Slipper Socks
Slipper socks are literally the definition of cute!! They're basically thick socks but the premier (much better) version in the world of comfort footwear.
As soon as you slip these on, you'll love the instant comfort they'll bring to you. So soft and comfy, they're definitely the slippers that were made to wear at home during the cozy season!
14. Flurry Scuff Slipper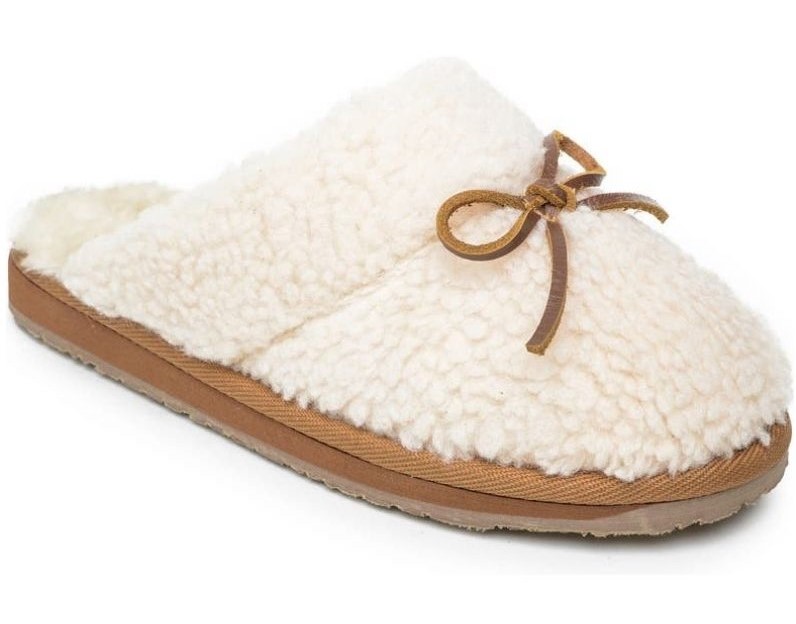 This chic-style slipper is exactly what you dream about slipping into after a long day. It's comfy, has cozy faux fur, and looks 10x cuter in person!
They're also fluffy with lots of cushions on the inside, so it's perfect for the winter season.
---
These were all the best comfy slippers of 2022 you'll absolutely love. 
Related Posts To Check Out:
---