Are you tired of getting acne? You have tried everything but nothing seems to work? You're finally getting fed up and thinking of giving up?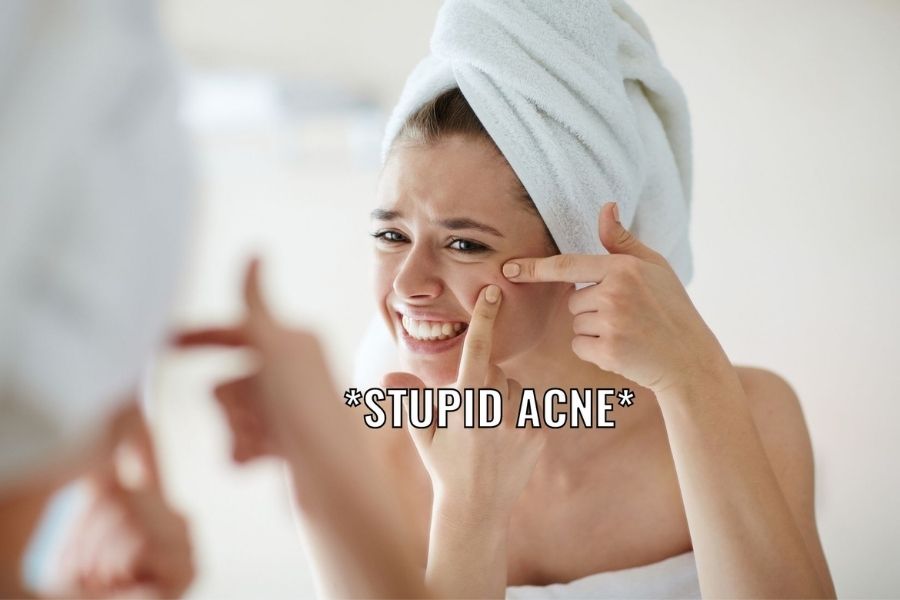 Don't give up! You have come to the right place. In this post, I will be talking about 15 foods that can help you easily fight acne.
So, say BYE BYE to acne and HELLO to clear skin after you get to know about all the foods I'll be mentioning below.
Let's first talk about the basics of acne and how it's caused.
What is acne?
Acne is a skin condition that occurs when your pores are blocked by oil, dead skin. It causes whiteheads, blackheads, or pimples. People of all ages can get acne but it is most common in teenagers.
What causes acne?
Acne is mostly known to appear on your face as that is the region that contains most of the oil glands. There are four main factors that contribute to the cause of acne:
How does diet contribute to acne?
Studies found that consuming certain amounts of food like carbohydrate-rich food (such as bread, bagels, and chips) may worsen acne.
These foods are known to raise your blood sugar more quickly than others. When your blood sugar rises quickly, a hormone is released from the body called insulin.
Having excess insulin causes your oil glands to produce more oil. Hence, acne is born.
See, easy-peasy right?
Now let's look at foods that can help you prevent acne.
15 Best Acne Fighting Foods
Lemon
Wait! This does not mean you should apply lemon to your face!
No no, we don't want to do that terrible mistake.
Instead, opt for it in your diet as lemon juice. It reduces excess oil which causes acne. Not only that, but it also helps in clearing the ugly scars acne leaves behind. 😬
There are various other benefits of lemon juice. You can have it in the morning to keep you fresh for the rest of the day.
Berries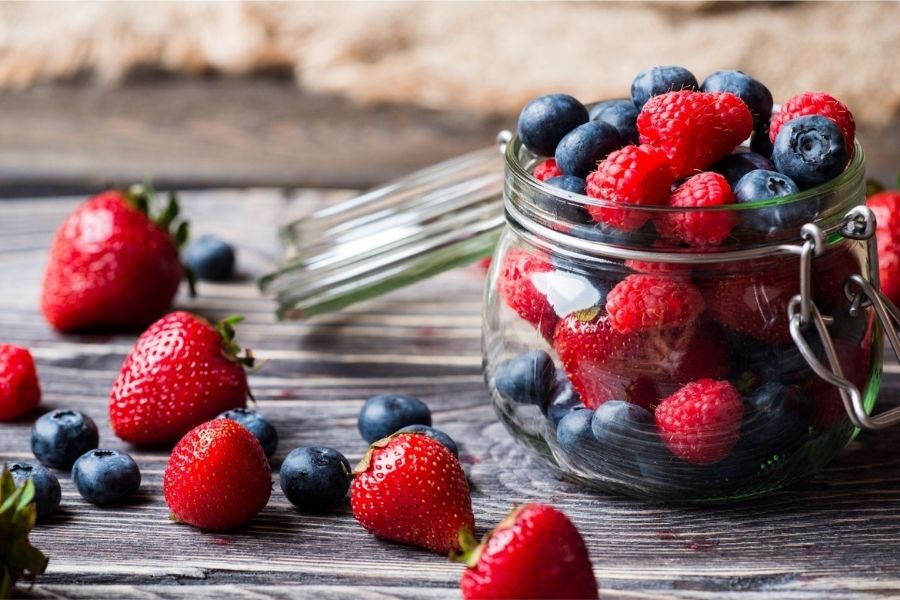 Ohh, we LOVE berries. Turns out they help fight acne!
They contain anti-oxidant which is the best if you struggle with acne. So, grab onto those delicious berries and let the magic happen.
Avocado
Aren't we all obsessed with avocado? Well, they are known to minimize breakouts. Studies show cleansing your face with avocado oil may help you have fewer breakouts as it contains antimicrobial properties.
Oranges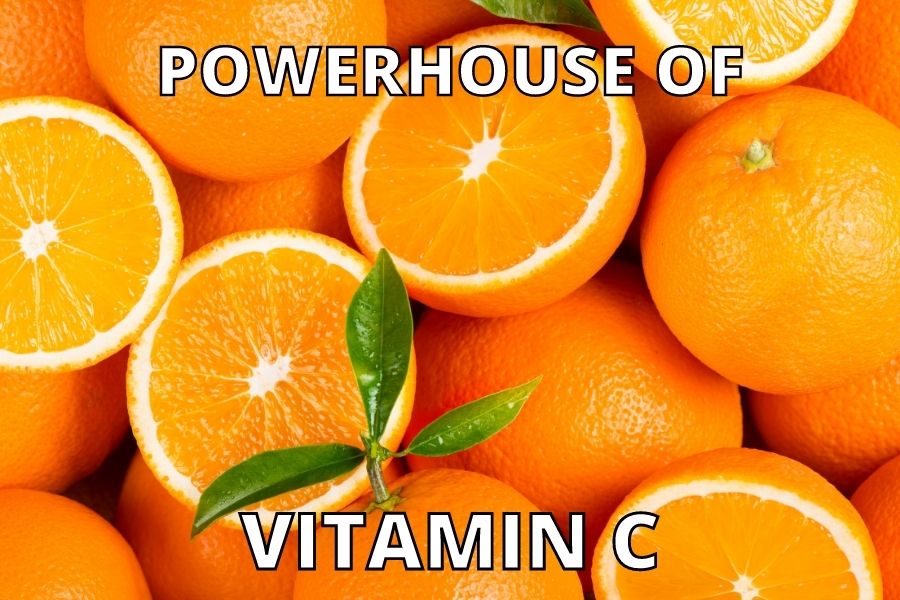 You know how mitochondria are the powerhouse of the cell?
Well, oranges are the powerhouse of Vitamin C! And this vitamin is essential for you in helping with preventing acne. They also help with anti-inflammation to heal the swelling and redness around acne.
Sweet Potato
Sweet potato will be your go-to acne-fighting friend for the long run. It contains Vitamin A, which is an anti-inflammatory and helps fight off acne-causing problems.
Kale
Kale has antioxidants, vitamins, and minerals that help in reducing hyperpigmentation – to even out your skin tone.
You can add kale to your diet in a variety of forms as it also helps with clearing acne scars.
Spinach
Spinach is just like another family member of kale. They both are dark leafy greens which you should implement in your diet.
Green foods are high in Vitamin E, fiber, and a range of phytonutrients that all work together to build healthy, clear skin.
Cucumber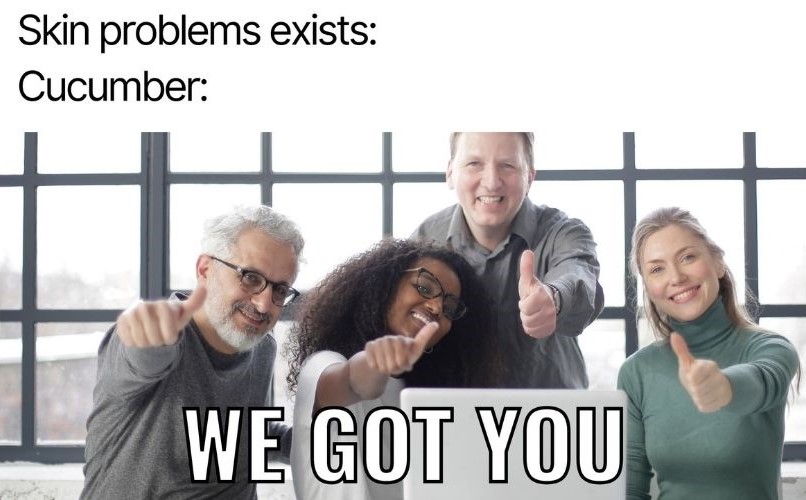 You know how cucumber helps to brighten your eyes and reduce dark circles? Well, it also helps reducing acne!
They help dilute essential oils which leads to acne. You can use cucumber as an ingredient in a mask or have it as a cucumber juice or just have it in your salad.
Watermelon
If you have oily skin, then this is will be your best friend! Watermelon can help fight oily skin, thus preventing clogged pores that lead to acne and pimples.
Green Tea
Green tea contains polyphenols that help to fight bacteria and reduce inflammation – the two main causes of acne. So, next time you have a tea party, go for green tea!
Papaya
The enzymes – papain and chymopapain – in papaya help in decreasing inflammation. They are also popularly found in many exfoliating products as they help remove dead skin cells that can clog pores.
Tomato
Vitamin A, C, K, and acidic properties in tomatoes help in reducing and clearing up acne. Just apply the pulp to your face for 10 minutes, then wash it off. Applying it regularly will help in shrinking the pores greatly.
Pumpkin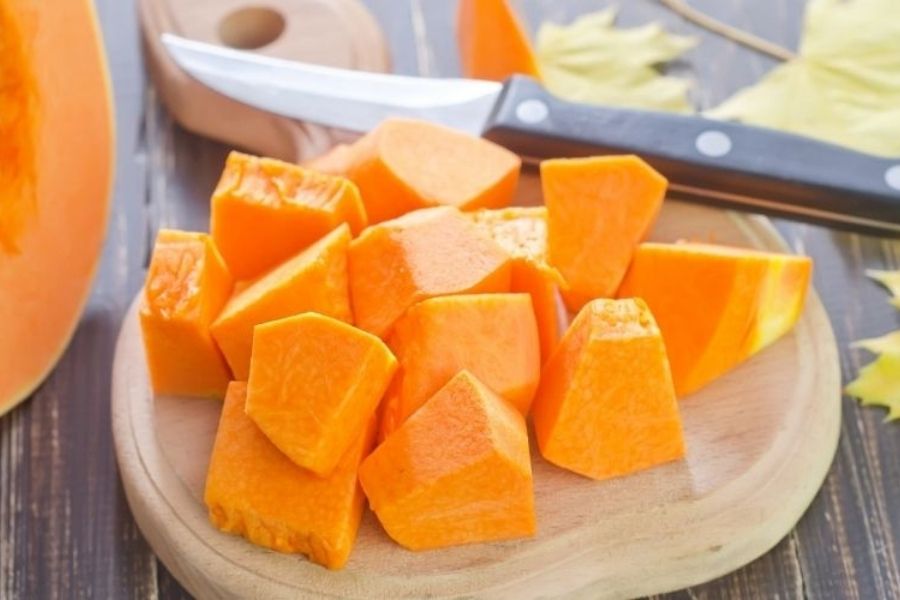 Just like papaya, pumpkin contains powerful fruit enzymes that naturally help in removing dead skin cells and get rid of blemishes, hyperpigmentation, and acne scars.
So, don't wait around for Halloween and get your pumpkin to achieve that smooth, glowing skin!
Carrots
Carrots are packed with Vitamin A which is an important factor in fighting off acne. They also prevent blemishes by reducing inflammation.
Fig
Fig is widely used in a variety of skin formulations as it is proven to reduce skin melanin, water loss, and sebum. Moreover, fig extract improves skin hydration and is the best natural remedy for hyperpigmentation, acne, and wrinkles. 
Bottom Line:
Changes in your diet can help immensely with how your skin works. But that doesn't mean you cannot enjoy all the other things! Be careful and just try to reduce the number of dairy products as they are the ones contributing heavily to the cause of acne.
And of course, improving your lifestyle – getting the proper amount of sleep, the products you apply to your skin, and many other things also take factors.
Check out:
How To Have Healthy Glowing Skin Effortlessly: 10 Easy & Simple Steps
---
Sharing is caring!