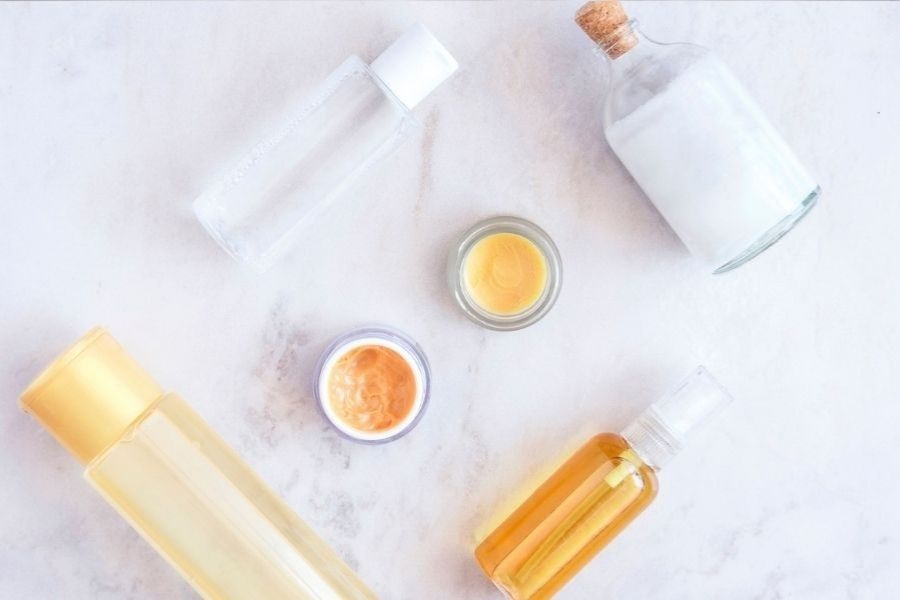 On a hunt to get flawless skin? You are at the right place!
It's 2021, we DESERVE glowing skin.
It's about time our skin starts acting right and gives us that healthy natural glow.
I have gone through stages of life where I used to get so frustrated whenever it came to having glowing skin.
I tried many crazy hacks (which I would NEVER recommend) and later realized that (a) they were doing no good and (b) stripping my skin. 🙁
Then, I started to dig around the internet and found some great tips that helped me achieve that glow. Yay!
So, I decided to include some easy tips so that you can also get that glowing skin. Because that's what besties do – help each other out 😉
Buckle up and keep reading as I'm about to spill some juicy tips!
10 Tips For Natural Glowing Skin
1. Rubbing Ice on Your Face for Few Minutes
I had to put this as a first tip because oh my god the results are mind-blowing! Trust me on this, I'll tell you why.
Dermatologists themselves recommend that you should rub ice all over your face for about 15-20 minutes daily.
What are the benefits, you ask?
There are so many benefits of doing so like eliminating puffiness that we get after waking up and reducing oiliness that causes acne. On top of that, it is the most effective anti-aging tool!
Many women wish they had started it sooner so I suggest you get on with it as soon as possible!
Take it from me, I decided to give it a try and in just less than 2 weeks I saw HUGE improvements regarding my dark circles and acne scars. Then, I promised myself to never ever stop icing my face!
Still not convinced? Watch this video to find out her amazing results in just 7 days!
PRO TIP: Make sure to not rub ice directly on your face. Use a towel or any kind of cloth around the ice when applying to protect your skin from damage. Also, do not keep the ice in one place for longer than 5 seconds, keep it moving in a circular motion all over your face.
2. Moisturize in the Morning and Evening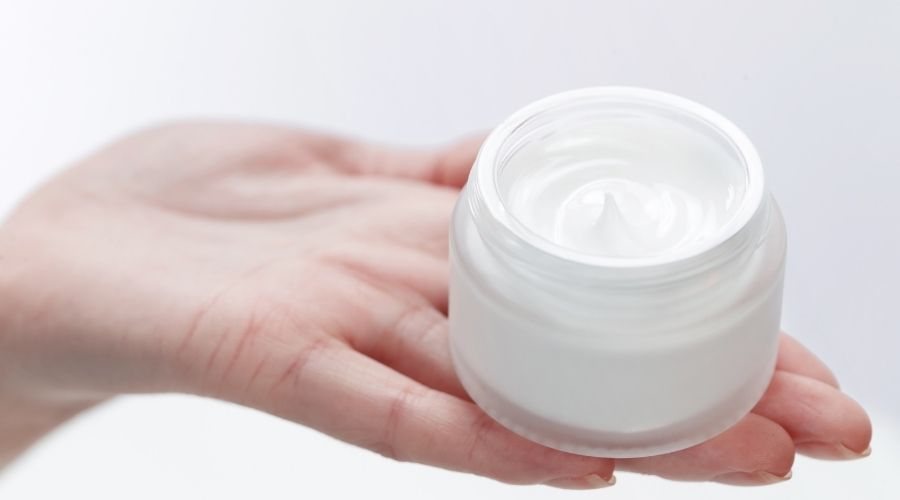 I know. You might be wondering "But I already have oily skin, there is no need for me to moisturize."
FALSE.
This is just one of the skin care myths.
You need to moisturize every day regardless of your skin type. This is one of the important steps in your skincare routine as it helps to maintain blemishes, keeps your skin stay young, fights wrinkles, and reduces further chances of any skin problems.
So, pleasee moisturize for the sake of glowing skin. It will work, I promise.
3. Exfoliate Your Skin
Just like moisturizer, exfoliating is an important part of the skincare routine. This product will help your skin in the LONG run.
Why is it important to exfoliate your face?
Because it helps to remove all the dead cells on the surface of your skin and remove excess oil which causes acne.
It also makes other products work better as they can penetrate deeper into the skin, making you look fresh and healthy.
However, I am against a lot of exfoliating (sensitive skin problems 😬) so I only do it once every two weeks. If you feel like your skin cannot handle a lot of exfoliation, then it is totally okay to do it 2-3 times a month.
4. Incorporate Aloe Vera in Your Skincare Routine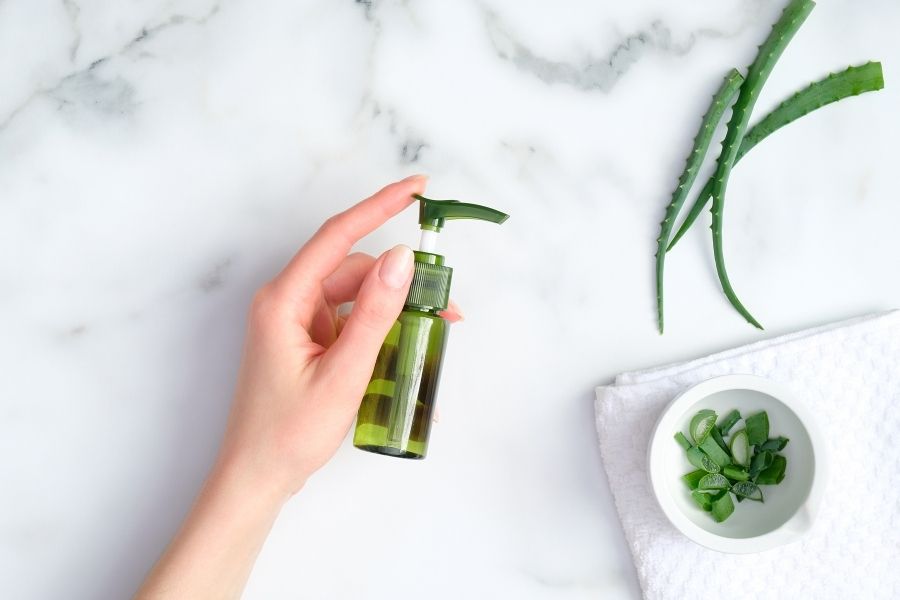 Aloe Vera is the best natural remedy that actually helps in making your skin glow.
It contains antioxidants, enzymes, vitamin A and C – all that help to reduce acne and dark spots to give you that healthy radiant skin.
Here's how to use aloe vera:
First and the most important step: wash your hands so your face doesn't get any germs on it.
Using your fingertips, apply a small amount of aloe vera onto your face.
Gently massage aloe vera into your skin with circular motion for 30 seconds.
Rinse with cold water and pat dry your skin.
And there you go. Smooth skin in a matter of seconds!
5. Vitamin C Serum Will Be Your Bestfriend
Seriously, this WILL be your best friend. Vitamin C serum helps to fade pigmentation and reduces dullness – the key to a youthful glow.
Moreover, it contains antioxidants that help to protect the skin from free radicals from the sun. Hence, it is generally applied in the morning before your moisturizer and sunscreen.
Recommendation:
My personal favorite out of these two is the Inkey List Vitamin C Serum. It is perfect for beginners that are starting out with serums and the application goes smoothly onto your face. Plus, it is a top recommended product by many others.
Pro tip: If you are a beginner to serums then it is advisable to apply in small amounts and only once or twice a week (slowly build your way up).
6. Eat Foods That Make Your Skin Glow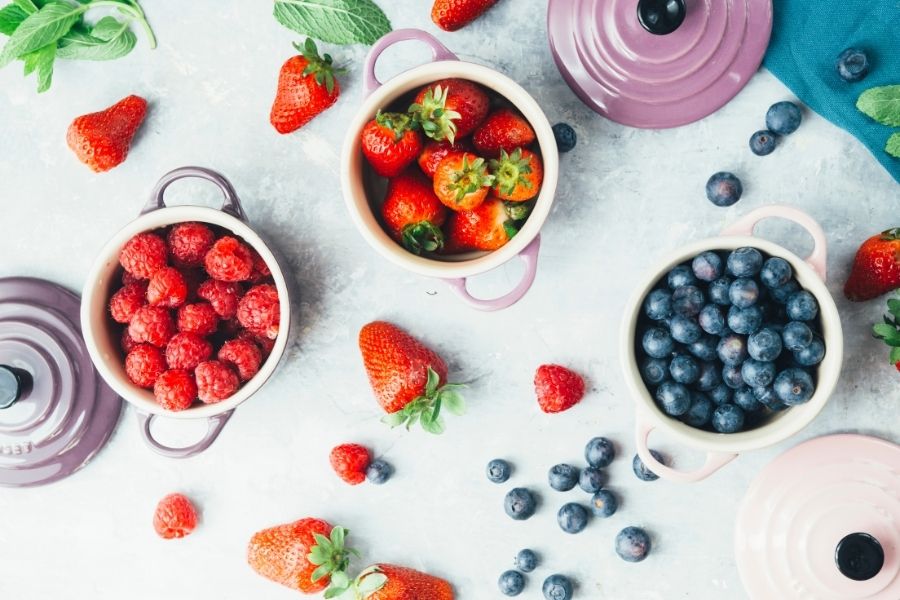 Believe it or not, diet actually contributes majorly to how our skin behaves. So, it is crucial we feed satan with what it desires (which is good food, good food, AND good food).
Foods rich in protein, carbohydrates, Vitamin C, and fats help nourish your skin and keep it healthy.
Specifically, fruits and veggies help you with natural glow better than any other foods so munch onto your favorite ones daily for faster results!
Click here to find out about 15 foods that fight acne and make your skin glow.
7. Say Yes To Face Mask
Who doesn't like face masks? They can be so relaxing to do. Given that they hydrate your skin, remove excess oil, and give your skin an extra boost. Who can resist that, right?
Plus, it is perfect for having a special me-time 😉
So, pop open a sheet mask, clay mask or even your own DIY for the effective glowing skin.
8. Sunscreen Your Way Through Life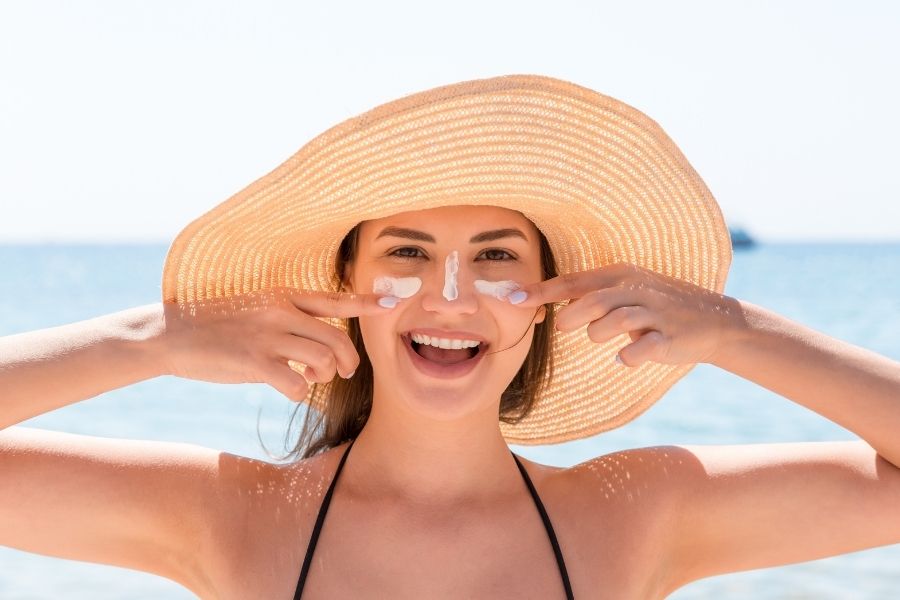 Repeat after me: Sunscreen is important.
You will hear many people talking about the importance of applying sunscreen every day and that is because it is. Especially, when the weather is getting warmer.
Sunscreen has plenty of benefits of protecting you from the deadly UV rays that come from the sun. As a result, it prevents skin cancer and keeps your skin looking young.
And that is exactly what we want, don't we?
Pro Tip: Alwaysss remember to apply sunscreen to your hands, neck, and chest also. Trust me, you'll thank yourself in the future.
9. Massage The Products Into Your Skin
Very simple and easy hack that will guarantee you a glowing skin. Often people don't give this step much importance, but you have to know that it is.
When you massage any product that you apply onto your skin it actually improves the blood flow of the skin and reduces the chances of acne.
So how do you massage a product?
Simply apply the product like you usually do and then gently pat it into your skin. This is the best hack especially if you have oily skin as it absorbs the products well and makes your face a lot less greasy.
10. Stay Hydrated
I know. You must be tired of hearing this all the time but drinking water helps to flush out all the toxins and in turn, gives you healthier skin. Studies show that drinking just 2 cups of water can increase blood flow to the skin.
So, you can imagine what wonders drinking 8 glasses of water would do!
Not a fan of drinking that much plain water? I feel you! Click here for tasty and healthy smoothies that do the job!
---
These are the best 10 recommendations that will help you achieve glowing skin in no time! If you really practice at least 4-5 out of these consistently then you are on the road to success!
I promise you that implementing these into your life will give you the glow you deserve because I know how frustrating it can be. You got this, beauties!
---
Liked these tips? Share them with others!